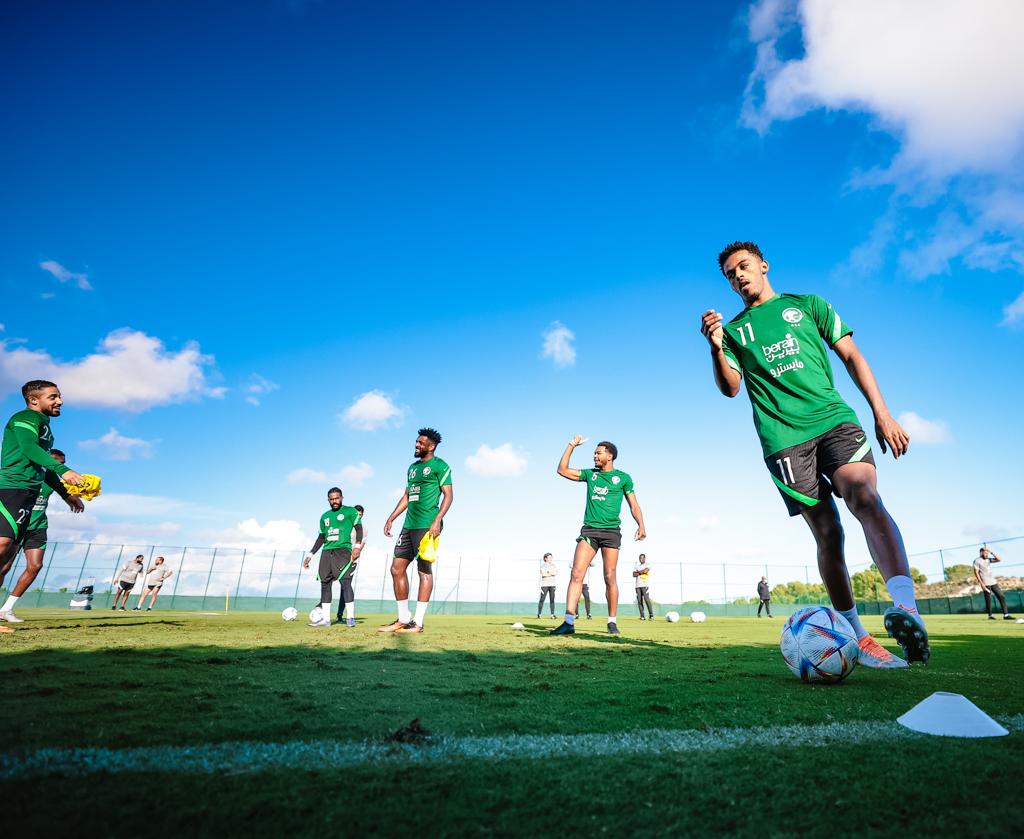 The national team concludes its preparations to face USA national team in preparation for the World Cup
2022-09-26
21:09:28
Today, Monday, the national team concluded its preparations for a friendly match against the United States of America, tomorrow evening, Tuesday, at Nueva Condomina stadium in Murcia, as part of the second phase of the preparatory program for the FIFA World Cup Qatar 2022, which begins next November.

On the field, the national team players held a training session this evening at "Lafinca Resort Stadium", under the supervision of coach "Herve Renard", as it started with warm-up exercises, then squares exercise, then the possession exercise, before being divided into two groups over the entire field, to conclude the training session with stretching exercises.

On the other hand, the trio "Salman Al-Faraj, Yasser Al-Shahrani, Muhammad Al-Owais" continued their special exercises, accompanied by the medical staff.

On the other hand, the national team player, "Salem Al-Dosari", this morning in Alicante, Spain, underwent an appendectomy, and it was successful, thankfully, he will undergo a recovery period under the supervision of the national team's medical staff.