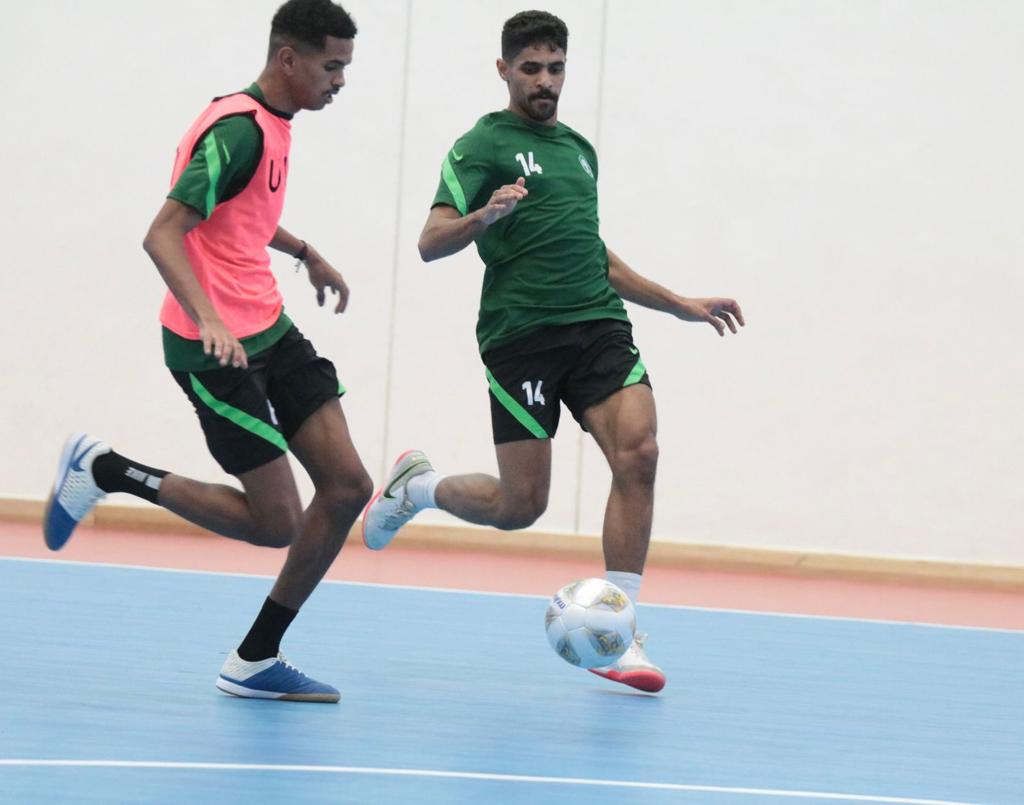 The national futsal team opens the AFC Asian Cup against Japan
2022-09-27
18:58:20
Tomorrow (Wednesday), the national futsal team will open its campaign at the AFC Futsal Asian Cup in Kuwait, as it faces Japan national team, at 11 am at Sheikh Saad Al-Abdullah Al-Sabah Hall.

The national futsal team finished its preparations for the match by conducting a training session at Kuwait Olympic Committee hall under the supervision of Spanish coach Andrew Plaza, who implemented the plan in which he will face Japan.

In the press conference that was held today (Tuesday) at the main conference hall, Andrew Plaza, the coach of the national futsal team, said: "In the beginning, I welcome everyone, and I am very happy to be with you and to lead the Saudi national team in this event, and I hope to achieve good and honorable levels and results".

On the team's ambitions, he said: "We are into a difficult group with high world ranked teams, but we came to compete and provide positive levels and results."

Andrew Plaza added: "We have finished our preparations for the tournament according to our scheduled program, which started with a camp in Dammam, then in Qassim, after that we went to Croatia and finally arrived here in Kuwait, and tomorrow we will start the tournament, and we are ready for this competition despite the shortage that we suffer from."

On the other hand; Today (Tuesday), the Local and Organizing Committee of the AFC Futsal Asian Cup held a coordination meeting with all the delegations of the participating teams, and the instructions and regulations of the tournament were discussed, whether technical, marketing, media, arbitration, disciplinary and security, in addition to that the colors of the teams' kits were determined.