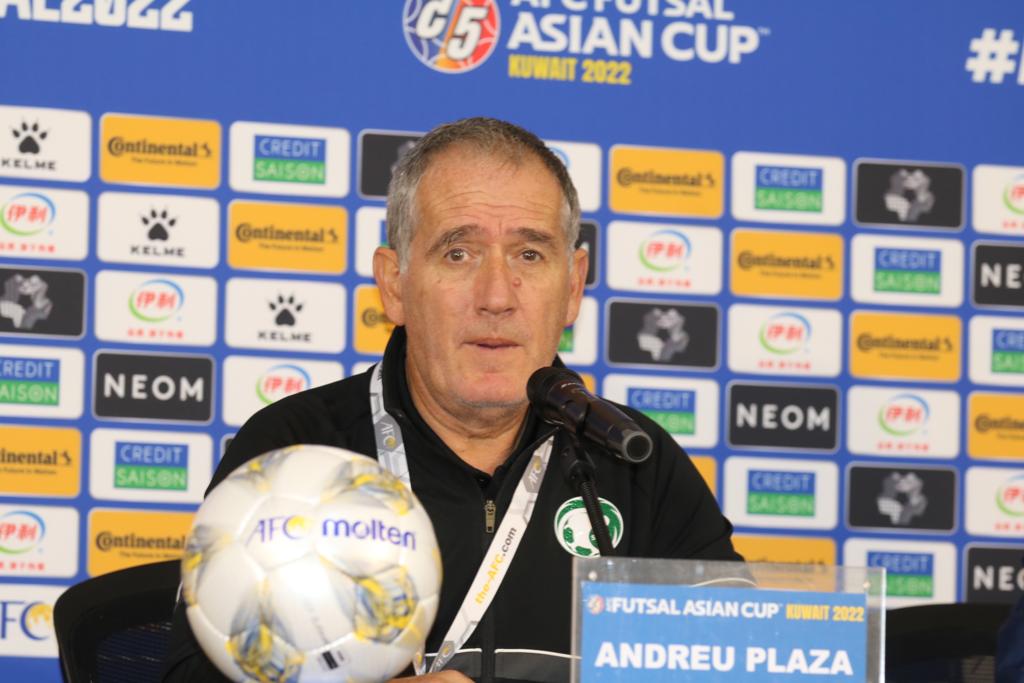 The national futsal team beats Japan in the opening of the AFC Asian Cup
2022-09-28
13:54:03
Today (Wednesday), the national futsal team defeated Japan 2-1, in the opening of the AFC Futsal Asian Cup, which is currently being held in Kuwait.

Japan national team opened the goals in the third minute, before the national team scored the equalizer goal in the eleventh minute through Nasser Al-Harthi, to add the second goal by player Mohsen Faqihi in the fifteenth minute, to end the first half with two goals against 1,

In the second half, players managed to run the match until the end with the victory of the national team.

Tomorrow (Thursday), the national futsal team will start its preparations for Vietnam match next Friday, in the second round of the AFC Asian Cup.

It is noteworthy that the goalkeeper of the national futsal team, Hammoud Al-Dahan, achieved the title of (Man of the Match) in the first team against Japa, for his contribution to the two goals of the match and his response to the attacks of the Japanese national team.

For his part, the coach of the national futsal team, Andrew Plaza, expressed his happiness for winning the first matches in the AFC Asian Cup against Japan, and said: "We achieved important three points in the opening of our Asian journey against a team considered one of the most prominent candidates to win the title".

He added: "This victory motivates us to do more in the remaining matches of the tournament".