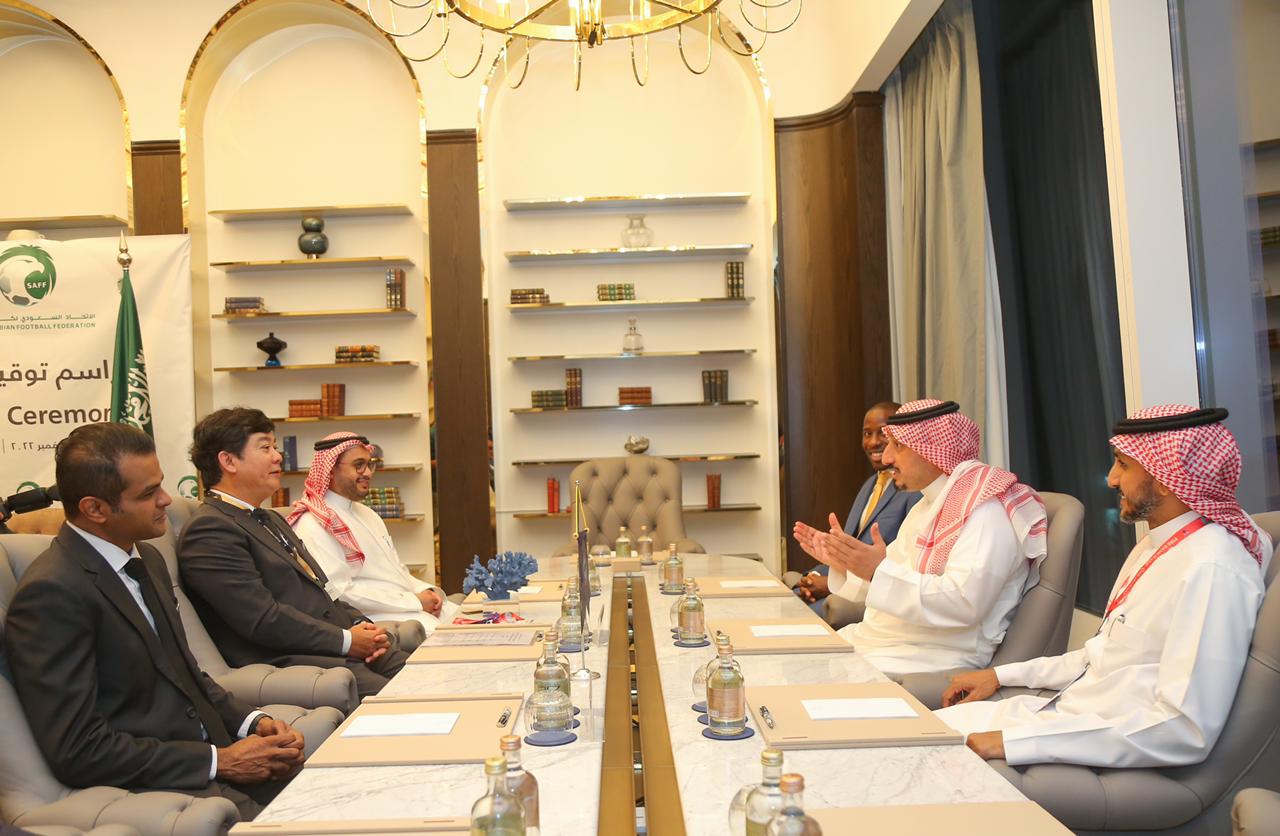 SAFF signs a memorandum of understanding with the Football Association of Singapore
2022-11-19
23:38:10
Today, Saturday, the Saudi Arabian Football Federation signed a memorandum of understanding with its Singaporean counterpart, on the sidelines of the events accompanying the start of the World Cup 2022 tomorrow.

The memorandum was signed by the President of the Saudi Arabian Football Federation, Yasser Al Misehal, and the Acting President of the Football Association of Singapore, Mr. Bernard Tan, in the presence of the Secretary-General of the SAFF, Ibrahim Al Kassim, and his Singaporean counterpart, Yazin Bahari.

During the signing, ways of cooperation between the two federations during the coming period were discussed.

This step comes as part of the SAFF's efforts to enhance cooperation with various Asian federations, which contributes to the development of football in the continent.