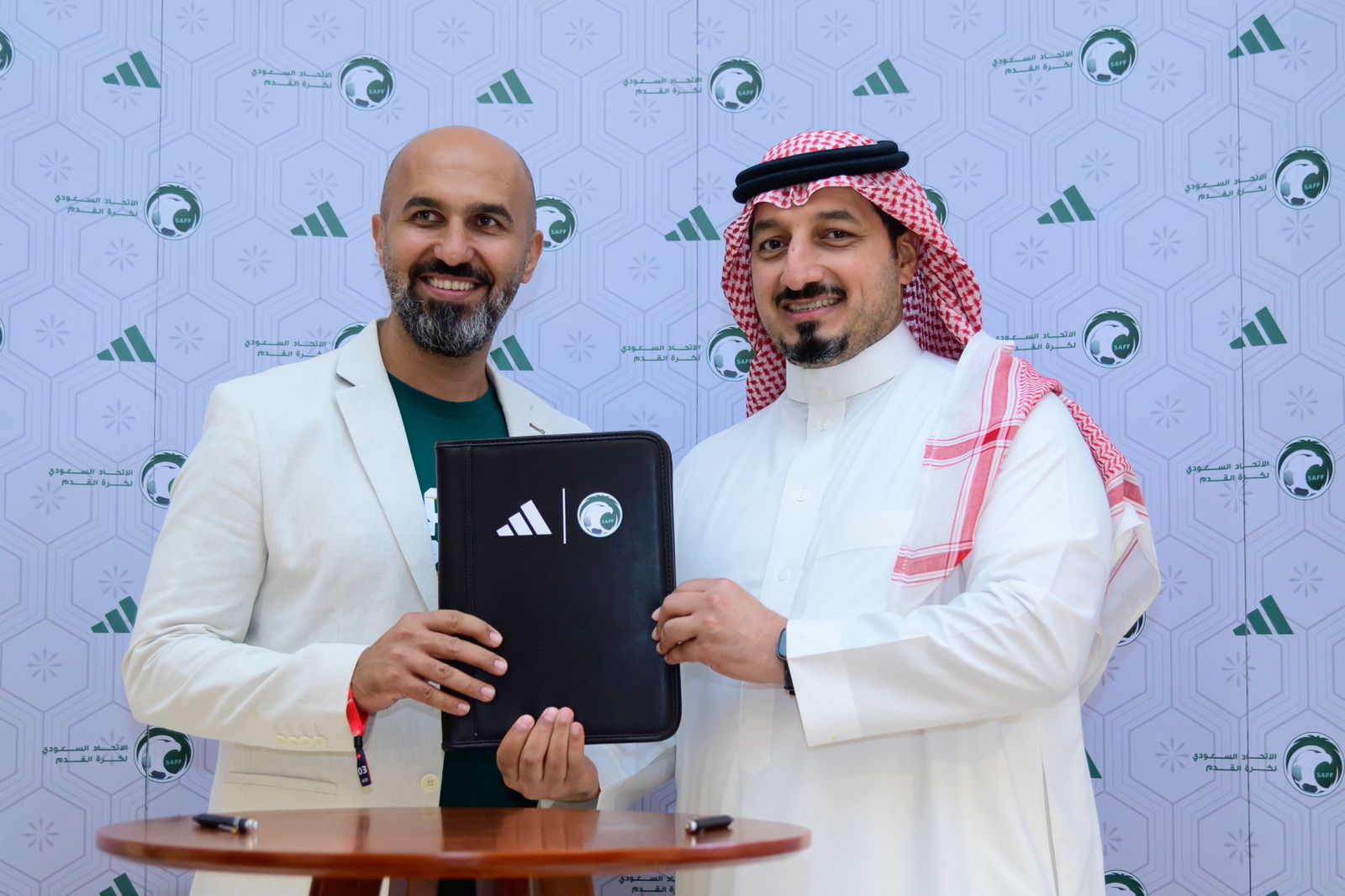 SAFF signs a partnership contract with adidas in Doha
2022-11-23
16:40:20
The President of the Board of Directors of the Saudi Arabian Football Federation, Yasser Al Misehal, signed the partnership contract between the SAFF and adidas, on the sidelines of the sponsorship contract ceremony that was held at the company's official headquarters at the Spire Academy in Doha, in the presence of Vice President of the Saudi Arabian Football Federation Khaled Al-Thubaiti and Secretary-General Ibrahim Al-Kassim.

The signing ceremony was witnessed by adidas Chief Executive Officer for the Middle East, Europe and Africa Arthur Hold, General Manager for the Middle East and North Africa Bilal Fares and Vice President of Emerging Markets Rachel Howard.

Under this agreement, adidas will sponsor the shirts of the national teams, starting from the beginning of next year 2023 until 2026, in addition to the media appearance of its logo on all media platforms.

From March 2023, adidas will be the supplier of all training and match clothes for the Saudi national teams, including the men's, women's and various age groups.

The partnership agreement comes within the efforts of the Saudi Arabian Football Federation towards further development in Saudi football in recent years, by strengthening cooperation and partnership with partners who contribute to this matter, which is in the interest of football in Saudi Arabia.