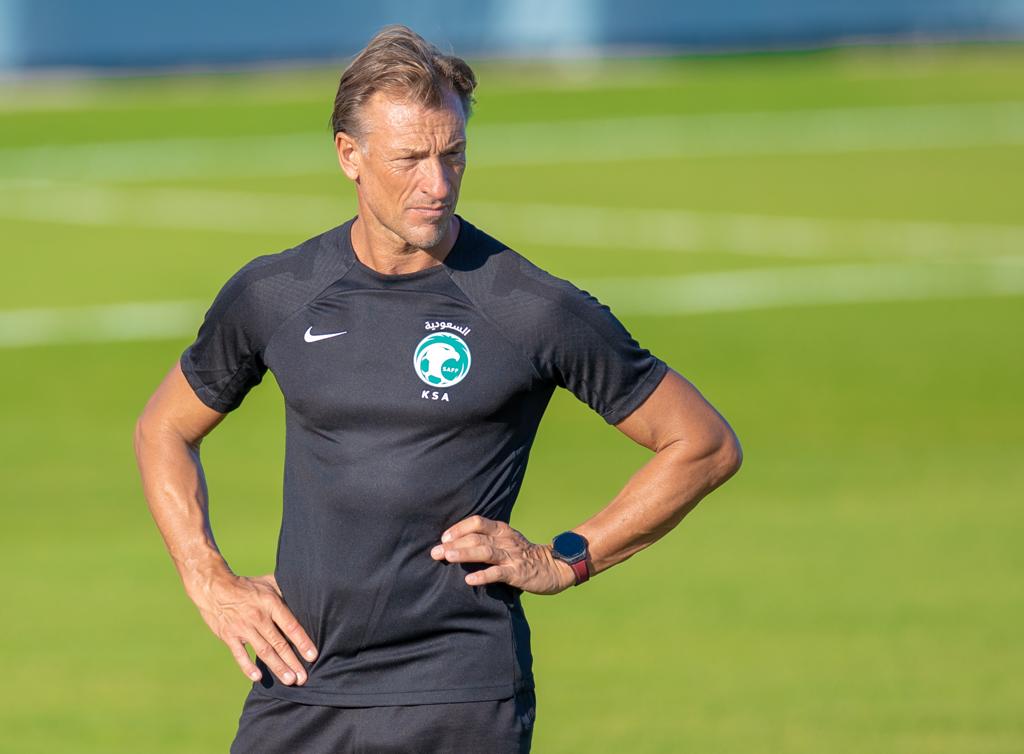 The national team concludes its preparation to face Poland in its second World Cup match
2022-11-25
16:51:47
The national team concluded this afternoon, Friday, its preparations to face Poland, tomorrow, Saturday, at the Education City Stadium, in the second round of the group stage of the FIFA World Cup Qatar 2022.

The national team players conducted a training session this afternoon at "Sealine Resort Stadium", under the supervision of coach Herve Renard, as it started with warm-up exercises, then the squares exercise, before they were divided into two groups on the half of the field, to conclude the training session with stretching exercises.

Player Salman Al-Faraj continued his treatment program accompanied by the medical staff, while Riyad Sharahili continued his special exercises accompanied by the medical staff.

On the other hand, the national team delegation will leave this evening its residence, "Sealine Resort", heading to Doha, as part of its preparatory program for tomorrow's match.