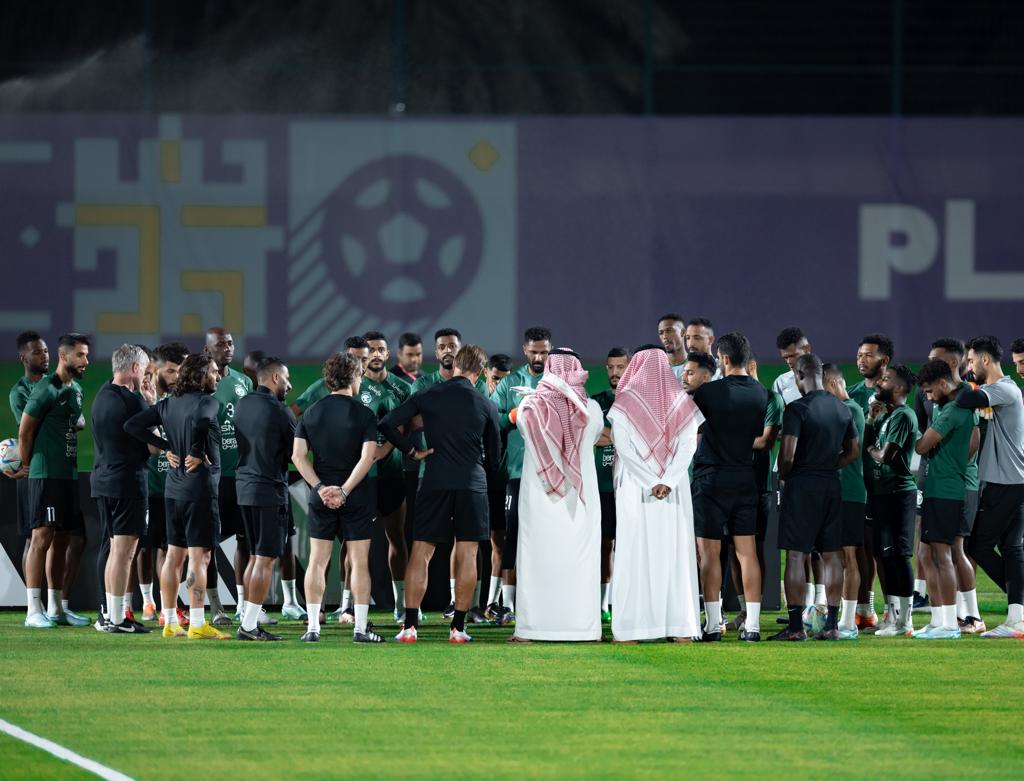 The national team continues his preparations for Mexico match.. as Renard speaks to the media
2022-11-28
19:55:06
Today, Monday, the national team continued its training at its residence in Qatar, in preparation for the match against Mexico, on Wednesday, at Lusail Stadium, in the third and final round of the group stage of the FIFA World Cup Qatar 2022.

The national team players conducted their training session at "Sealine Resort Stadium" under the supervision of coach Hervé Renard, as it began with warm-up exercises, before they conducted mini-matches, to conclude the training session with stretching exercises.

On the other hand, the player "Mohamed Kanno" was satisfied with remedial exercises accompanied by the physical trainer, while the player "Mohamed Al-Breik" continued his treatment program accompanied by the medical staff.

Tomorrow, Tuesday, the national team will conclude its preparations with a training session at 5 pm at "Sealine Resort Stadium", and it will be open to the media in the first quarter of an hour.

On the other hand, the coach of the national team, "Herve Renard", will hold a press conference tomorrow, Tuesday, at 7:30 pm, at the Qatar National Convention Center (QNCC), to talk about the match against Mexico national team.