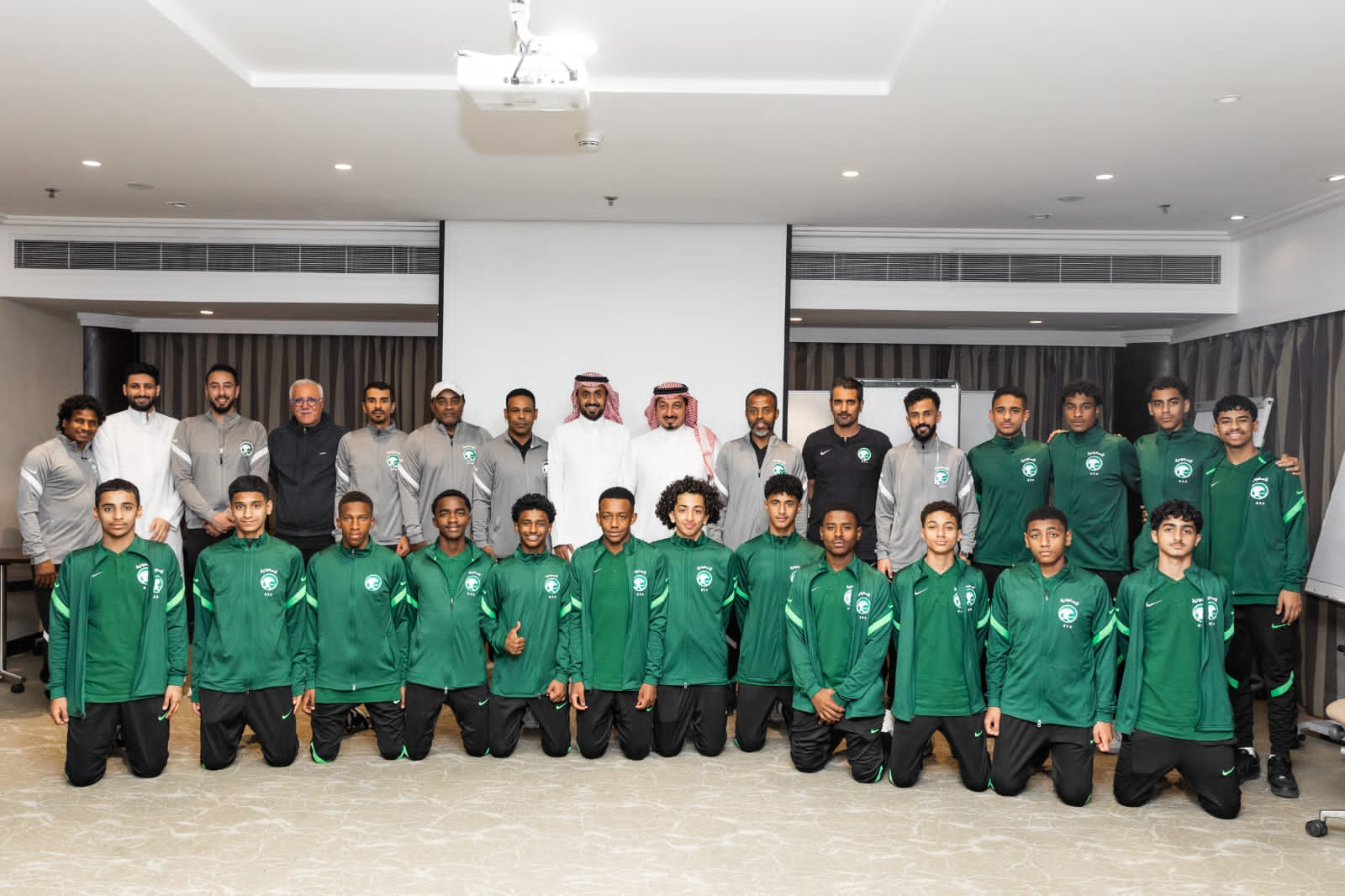 Al Misehal meets the players and employees of the U-15 national team before traveling to Spain
2022-12-03
01:03:11
The President of the Board of Directors of the Saudi Arabian Football Federation, Yasser Al Misehal, met the players and employees of the U-15 national team at the teamís residence in Riyadh, on the sidelines of the gathering before traveling to Spain, to start the preparatory camp, which extends until the twelfth of this month, as part of the preparation stage for players selected during the exploration phases.

Al Misehal praised the high discipline of the players, praising the level of care and great interest in appearing optimally during the representation of the country, and wished them success during their camp.

The list of the national team summoned by coach Khaled Al-Farhan includes (26) players, whose names are as follows: Raad Al-Shamrani, Turki Al-Qahtani, Muhammad Al-Otaibi, Abdul Rahman Al-Otaibi, Ahmed Majed, Abdul Rahman Sufyani, Nawaf Al-Shammari, Mishaal Al-Daoud, Yazid Al-Dosari, Abdulaziz Al-Balushi, Youssef Al-Salem, Youssef Al-Zamel, Abdulaziz Al-Fawaz, Abdul-Rahman Ali, Khalil Sharahili, Muhammad Boukhlef, Abdullah Hazazi, Ahmed Al-Harbi, Muhammad Al-Taimi, Badr Al-Harbi, Abdul-Hadi Matari, Abdullah Al-Fahmi, Ahmed Al-Sunni, Nawaf Al-Maliki, Yazid Al-Olayani, Murad Al-Maliki.

It is scheduled that the delegation will leave on Saturday morning for Spain to start the preparatory camp, which will include participation in the international friendly tournament, along with Spain and Mexico.