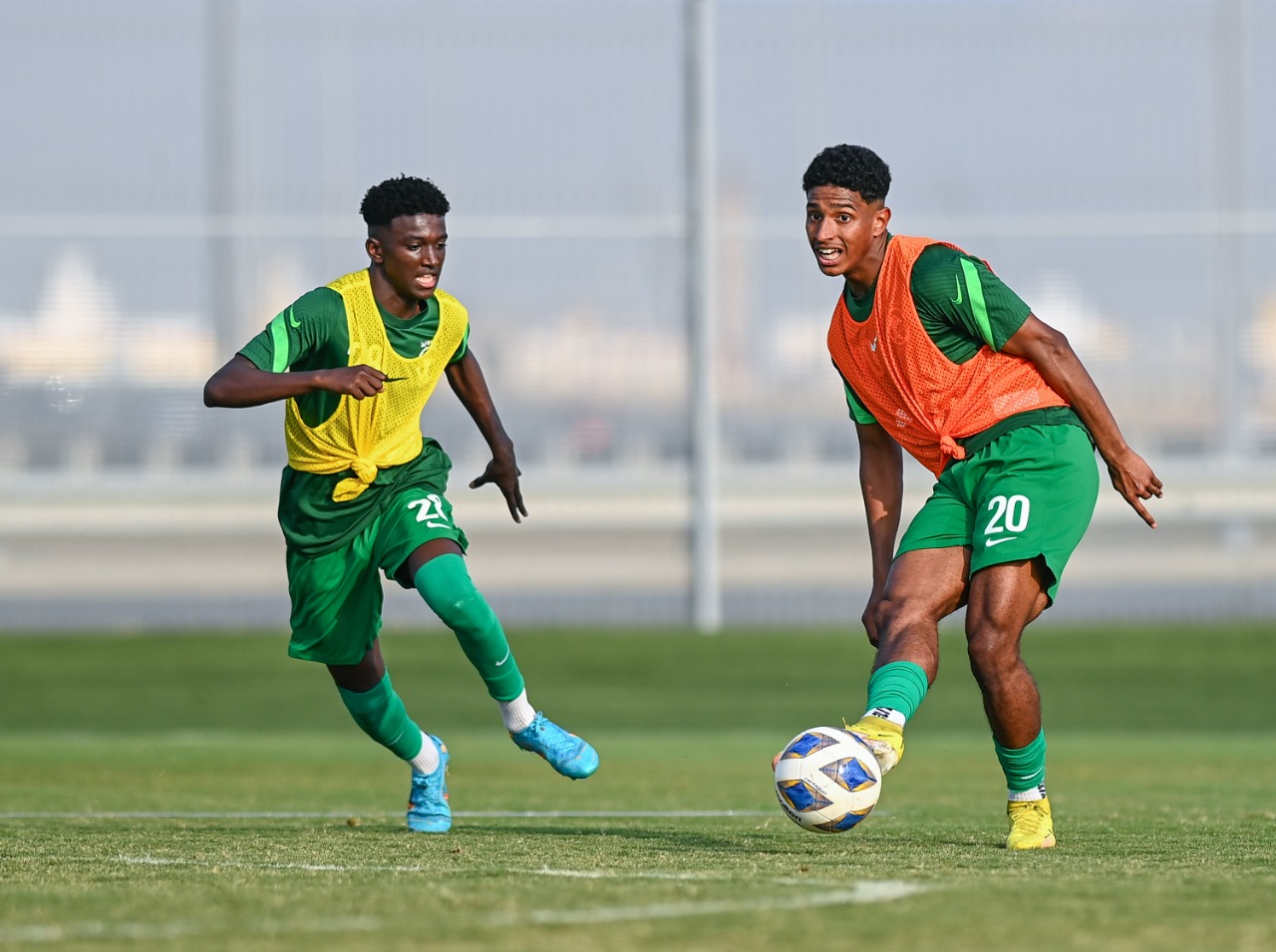 The NT U-20 conducts its training at its camp in Jeddah in preparation for AFC Asian Cup
2023-01-23
20:48:05
Today, Monday, the U-20 national team conducted its training at its preparatory camp, which is being held in Jeddah from 22 to 31 January, in preparation for the U-20 AFC Asian Cup 2023, which is scheduled to start on March 1.

The camp had started yesterday evening, Sunday, with the participation of (27) players who were summoned by the coach of the national team, Saleh Al-Muhammadi, and they are: Osama Al-Marmash, Bilal Al-Dawa, Turki Baljosh, Muhammad Al-Dosari, Khaled Asiri, Muhammad Suleiman, Walid Ayyash, Abdulaziz Al-Alewa, Muhammad Al-Marri, Yassin Al-Zubaidi, Ammar Al-Khaibari, Muhammad Bernawi, Faisal Al-Subiani, Ahmed Al-Jilaidan, Muhammad Al-Zaid, Abdullah Al-Zaid, Abdullah Al-Anzi, Mubarak Al-Rajih, Khaled Al-Tumaihi, Ahmed Al-Ameisy, Hassan Al-Shamrani, Suhaib Al-Zaid, Meshary Al-Nimr, Muhannad Al Saeed, Yazid Joshan, Saleh Rahmani, Abdullah Radef.

The U-20 national team players performed their training session this evening at the reserve stadium of King Abdullah Sports City in Jeddah, under the supervision of coach Saleh Al-Muhammadi and the assistant technical staff, which included their application of fitness and tactical exercises.

It is noteworthy that the under-20 national team is in Group Four of the U-20 AFC Asian Cup 2023, alongside Japan, China and Kyrgyzstan.