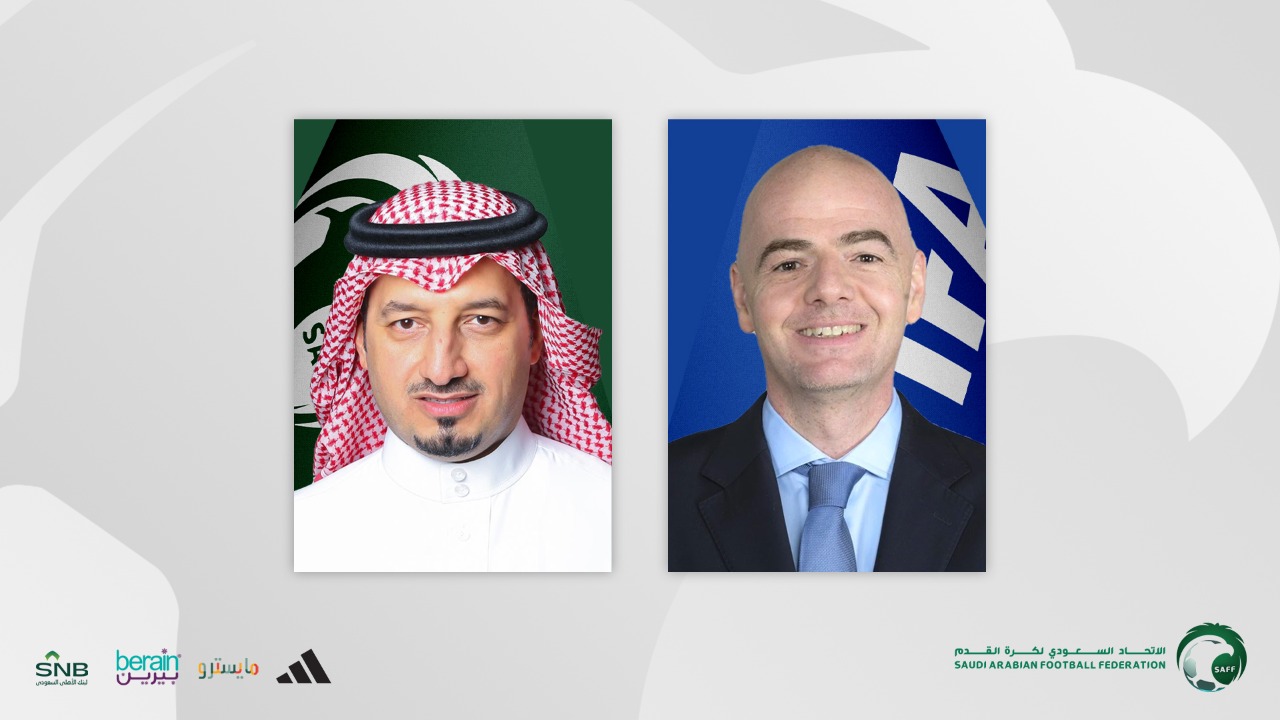 Al Misehal receives Infantino's congratulations on his election as a member of the FIFA Council
2023-02-03
17:53:47
The President of the Saudi Arabian Football Federation, member of the International Football Association Council (FIFA), Yasser Al Misehal, received today, Friday, a letter from the President of the International Football Association, Swiss Gianni Infantino, in which he congratulated him after his election as a member of the Council of the International Football Associations (FIFA), during the elections that the 33rd General Assembly of the Asian Football Confederation held on Wednesday.

In his speech, FIFA President expressed his confidence in Al Misehal's ability to make significant contributions to the FIFA Council, leading to the development of football around the world.

Infantino concluded his speech by wishing success to the President of the SAFF in his new mission at the FIFA Council, looking forward to working with him to serve world football.