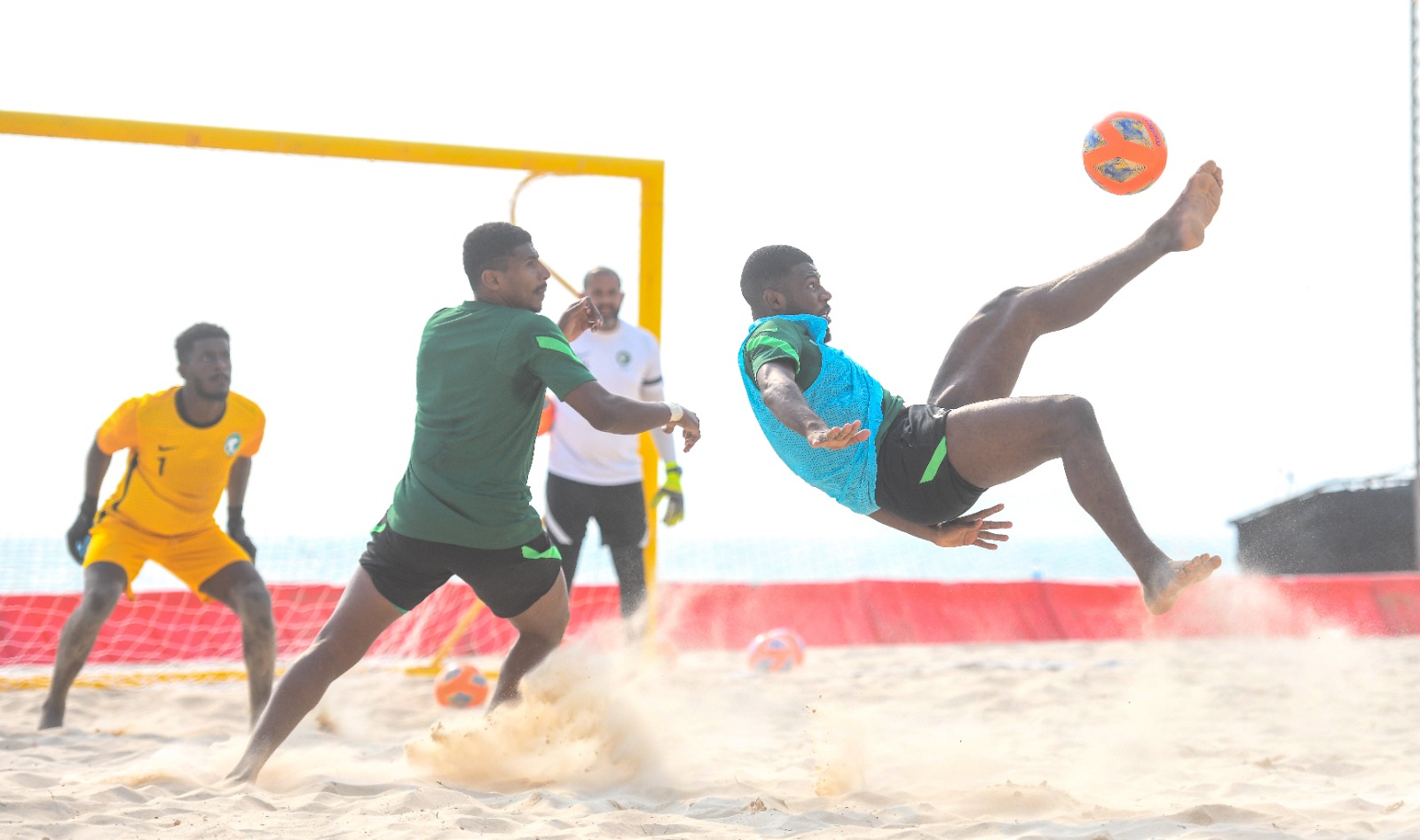 The NT beach soccer faces Thailand in the opening of AFC Asian Cup
2023-03-15
20:14:57
Tomorrow (Thursday), the first national beach soccer team will face Thailand, in the opening match of the AFC Beach Soccer Asian Cup, which qualifies for the World Cup 2023, on the dirt court of volley Jomtien Beach in Pattaya, Thailand.

Today, Wednesday, the national beach soccer team players finished their preparations for the match by conducting a main training session under the supervision of (Brazilian) coach Joga Zlokovic, who divided the players into several groups and conducted fitness and tactical exercises, to conclude the training session with a maneuver on the entire field.

On the other hand; Today, Wednesday, the organizing committee of the tournament held a coordination meeting with all the participating teams, and the mechanism, regulations, and instructions of the tournament (technical, disciplinary, media, marketing, security, medical, and arbitration) were explained, in addition to determining the colors of the teams' kits in the matches, which was attended by the director of the national team, Abdul Mohsen Al-Muammar and media coordinator Abdullah Al-Ghazal.

Coach of the national beach soccer team, Joga Zlokovic, confirmed the readiness of the Saudi national team to participate in the AFC Beach Soccer Asian Cup for the first time in history.

He added: "We seek, through our first participation, to leave a good impression on beach soccer in Saudi Arabia, to achieve an honorable achievement, and to reach our goal despite the strength of the teams in the group in which we fall".