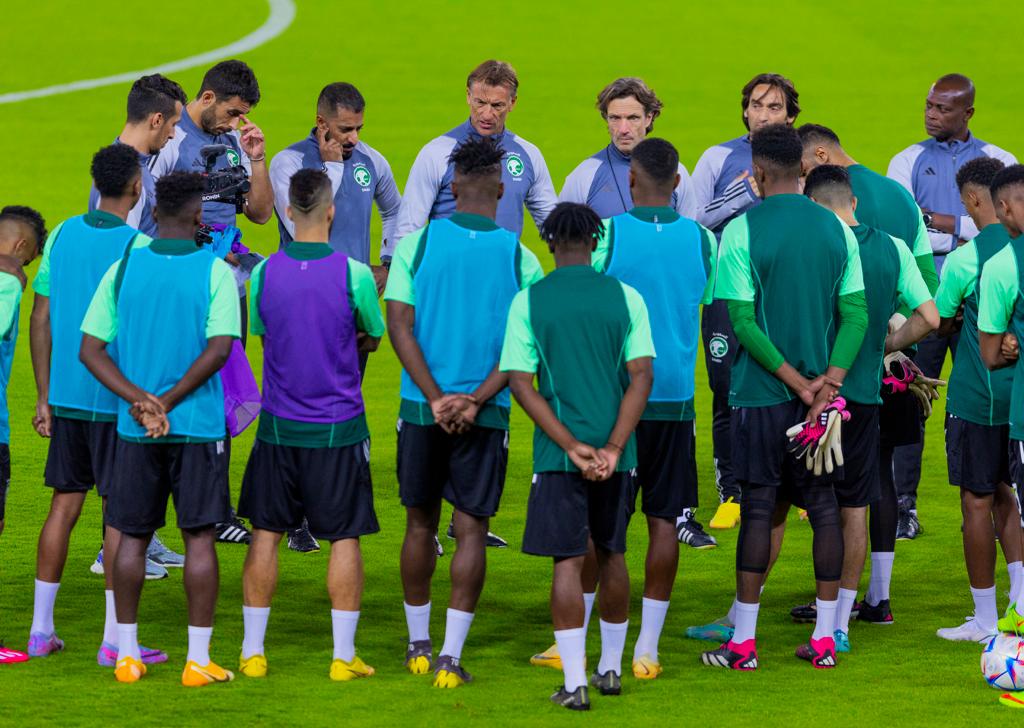 The national team continues its preparations for Venezuela friendly match at Jeddah camp
2023-03-22
00:06:43
Today, Tuesday, the national team continued its training at its camp in Jeddah from 20 to 28 March, in the FIFA days in March 2023.

The national team players conducted their training session at "Prince Abdullah Al-Faisal Stadium" under the supervision of coach Herve Renard, as it began with warm-up exercises, then a passing exercise before conducting mini-matches, to conclude the training session with stretching exercises.

The player Hassan Al-Tambukti continued his exercises accompanied by the medical staff of the national team, while the player Salem Al-Dosari participated in the group exercises accompanied by his colleagues.

On the other hand, coach Herve Renard excluded the player Nawaf Al-Aqidi, from the national team camp, based on the medical report submitted by the national team's medical staff, while Osama Al-Marmash was summoned to join the camp.

The national team will continue its training tomorrow, Wednesday, at 9:30 pm, at Prince Abdullah Al-Faisal Stadium, in a training session closed to the media.