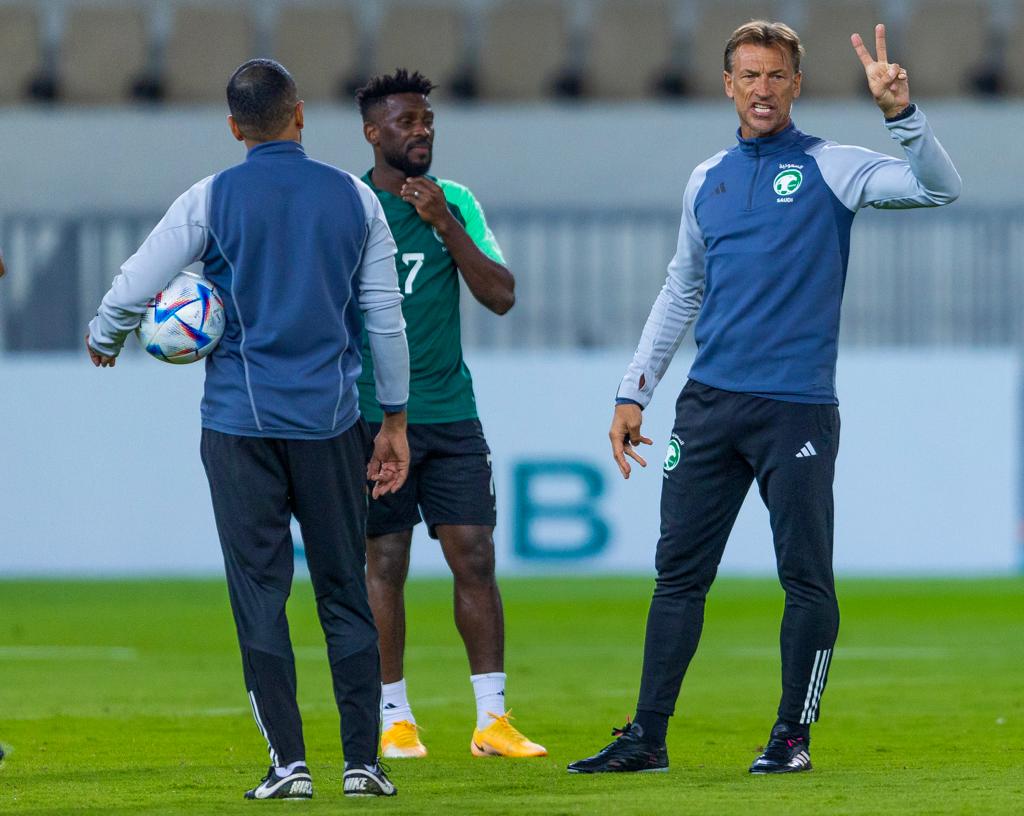 The national team concludes its preparations to face Bolivia in a friendly match in Jeddah
2023-03-27
23:56:25
Today, Monday, the national team concluded its preparations for Bolivia friendly match, tomorrow evening, Tuesday, at Prince Abdullah Al-Faisal Stadium, at its preparatory program at its camp in Jeddah from 20 to 28 of this month, during the FIFA days in March 2023.

The national team players conducted a training session this evening at Prince Abdullah Al-Faisal Stadium, under the supervision of coach Herve Renard, as it started with warm-up exercises, then the squares exercise, then the possession exercise, before being divided into two groups on the half the field, to conclude the training session with stretching exercises.

On the other hand, the player Saud Abdulhamid practiced special exercises, accompanied by the medical staff of the national team.