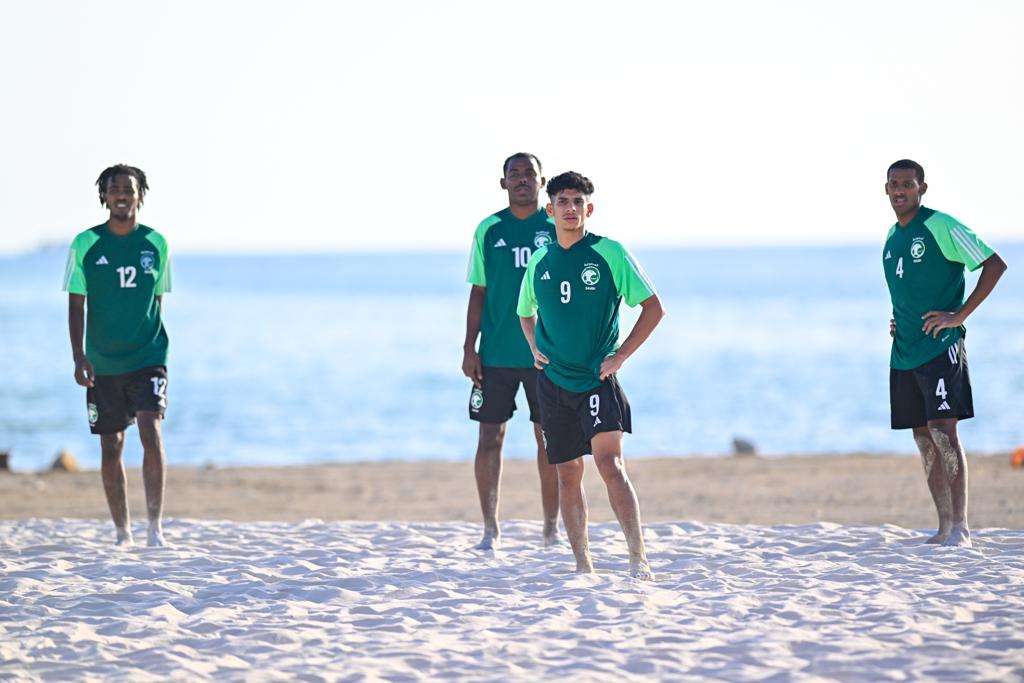 The NT beach soccer faces UAE in the semi-finals of ANOC World Beach Games
2023-05-25
21:56:38
Tomorrow, Friday, the first national beach soccer team will face UAE national team, at Al-Hamra Corniche Beach Stadium in Jeddah, in the semi-finals of the Asian teams qualifiers for the ANOC World Beach Games 2023, which will be held in Bali, Indonesia.

Today, Thursday, the national beach soccer team players finished their preparations for the match by conducting a training session on the stadium that will host the match under the supervision of Brazilian coach Joga Zolokovic who followed in the training the plan in which he will play the match, to apply it in the maneuver that was conducted on the field, before the training session was concluded with shoting on the goal.

The national beach soccer team needs to win the match to ensure qualification for ANOC World Beach Games 2023 to be held in Bali, Indonesia, next August.