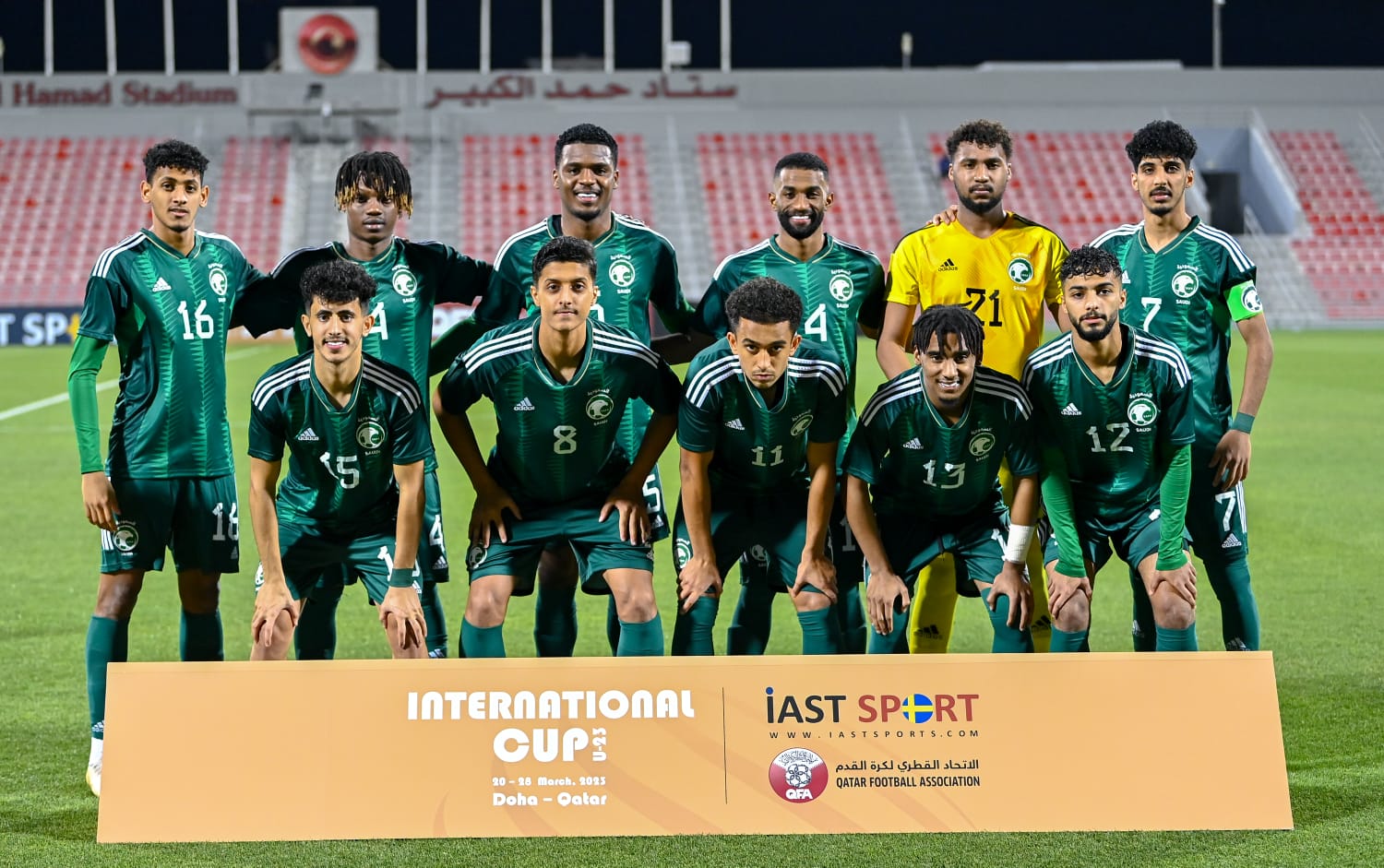 The NT U-23 participates in Maurice Revello International Tournament (Toulon Tournament)
2023-05-29
13:54:54
The U-23 national team will participate in Maurice Revello International Tournament (Toulon Tournament) from 1 to 18 June, in preparation for the qualifiers for the U-23 AFC Asian Cup 2024.

Coach Saad Al-Shehri summoned (27) players to join the camp, whose names are as follows: Abdul Rahman Al-Sanabi, Muhammad Al-Absi, Ahmed Al-Jubaie, Abdulaziz Idris, Muhammad Abu Al-Shamat, Abdulaziz Al-Faraj, Mishaal Al-Subiani, Nawaf Al-Mutairi, Saad Al-Mousa, Youssef Haqwi, Zakaria Hawsawi. Hussein Al-Subiani, Faisal Al-Ghamdi, Awad Al-Nashiri, Ziyad Al-Juhani, Basil Al-Siyali, Abdul-Malik Al-Ayiri, Nayef Masoud, Musab Al-Juwair, Ahmed Al-Ghamdi, Saad Al-Nasser, Ayman Yahya, Muhammad Al-Qahtani, Abdulaziz Al-Alewa, Khalil Al-Absi, Abdullah Redif, Muhammad Maran.

The national team is in Group A next to hosts France, Venezuela and Costa Rica.

The U-23 national team will start its participation in Toulon Tournament against France on Monday, June 5, while it will face Venezuela on Thursday, June 8, and on Sunday, June 11, the national team will face Costa Rica.

Toulon Tournament is a part of the preparation program for the Asian qualifiers, which will start in September, and qualify for the AFC Asian Cup in Qatar 2024, which qualifies for the Olympic Games (Paris 2024).