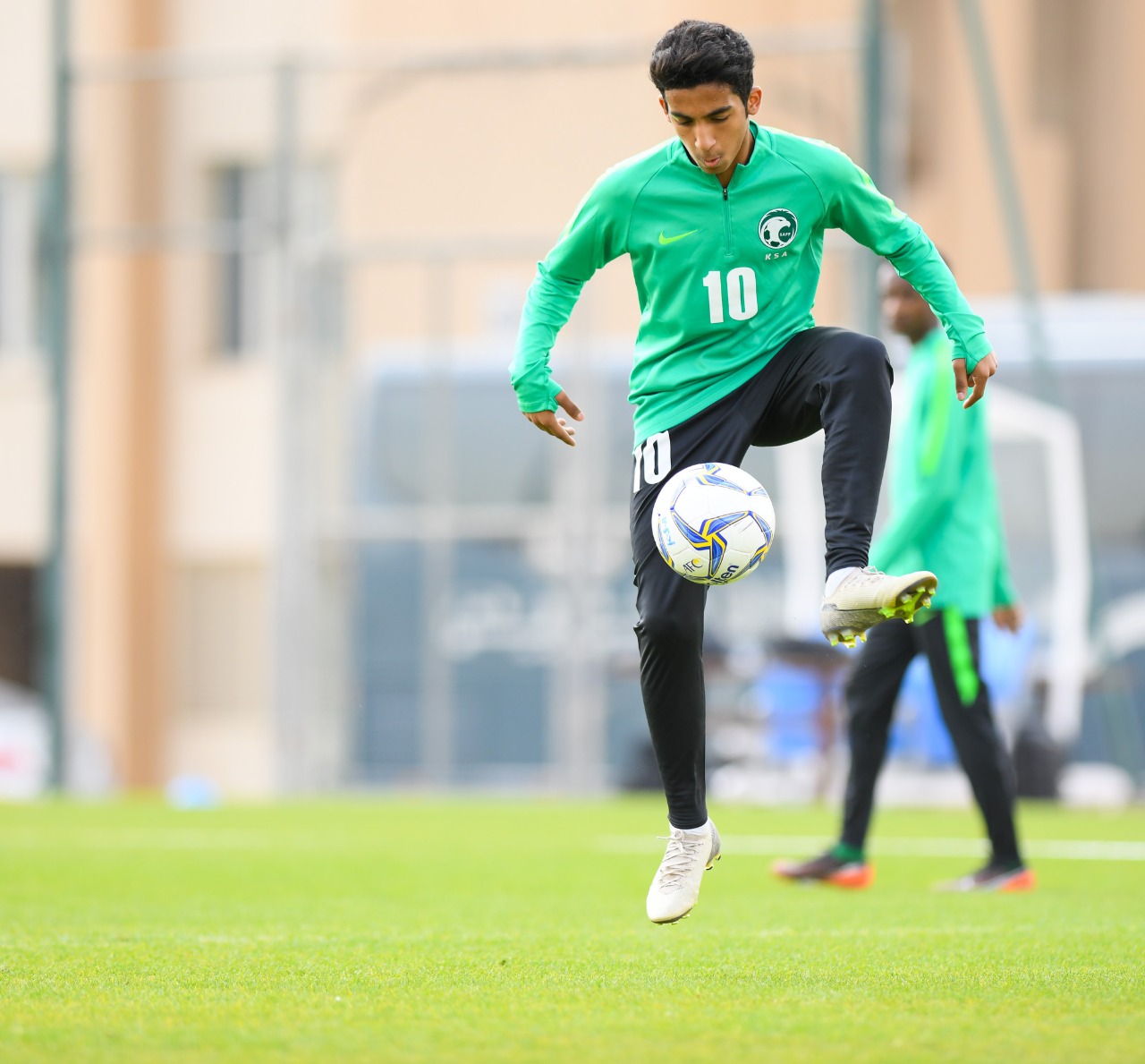 KSA U-16 team launches Riyadh preparatory camp .. flies to Spain on Monday
2020-02-01
20:16:54
The Saudi Arabia U-16 national team, launched on Saturday, a preparatory camp in the Saudi capital, Riyadh and Alicante, Spain, which will last until the eleventh of February, within the second phase of preparations for, The 2020 AFC U-16 Championship, Bahrain.

The Saudi team trained at Prince Faisal Bin Fahd reserve Stadium, Riyadh, as the training session focused on applying physical and tactical exercises.

For his part, manager Abdelwahab Al-Harbi summoned 24 players for the camp, whose names are: Bilal Al-Dawaa, Nawaf Sha'an, Hamed Al-Mukhtar, Muhammad Suleiman, Saleh Barnawi, Walid Ayyash, Abdul Majeed Al-Anazi, Abdullah Al-Suwaileh, Saad Al-Qahtani, Ibrahim Al-Zahrani, Saud Al-Timbakti, Nayef Ziyad, Sohib Al-Zaid, Fawaz Al-Mutairi, Abdulaziz Al-Eliwa, Khaled Majrashi, Faisal Abdelwahed, Malik Hamza, Muhannad Barnawi, Mahdi Al-Aboud, Muhannad Barah, Ali Abdul-Raouf, Majid Al-Khalifa, and Ammar Al-Khaibri.

The Saudi team mission will fly to Alicante, on Monday, to continue the preparatory camp, which will witness playing several friendlies against, Sweden, Hungary and Czechia.

It must be noticed that, the Saudi team qualified to the Asian Championship after winning their group in the qualifiers which took part in Al-Khobr by beating Syria and Pakistan, before holding a goalless draw in the final round against Oman.