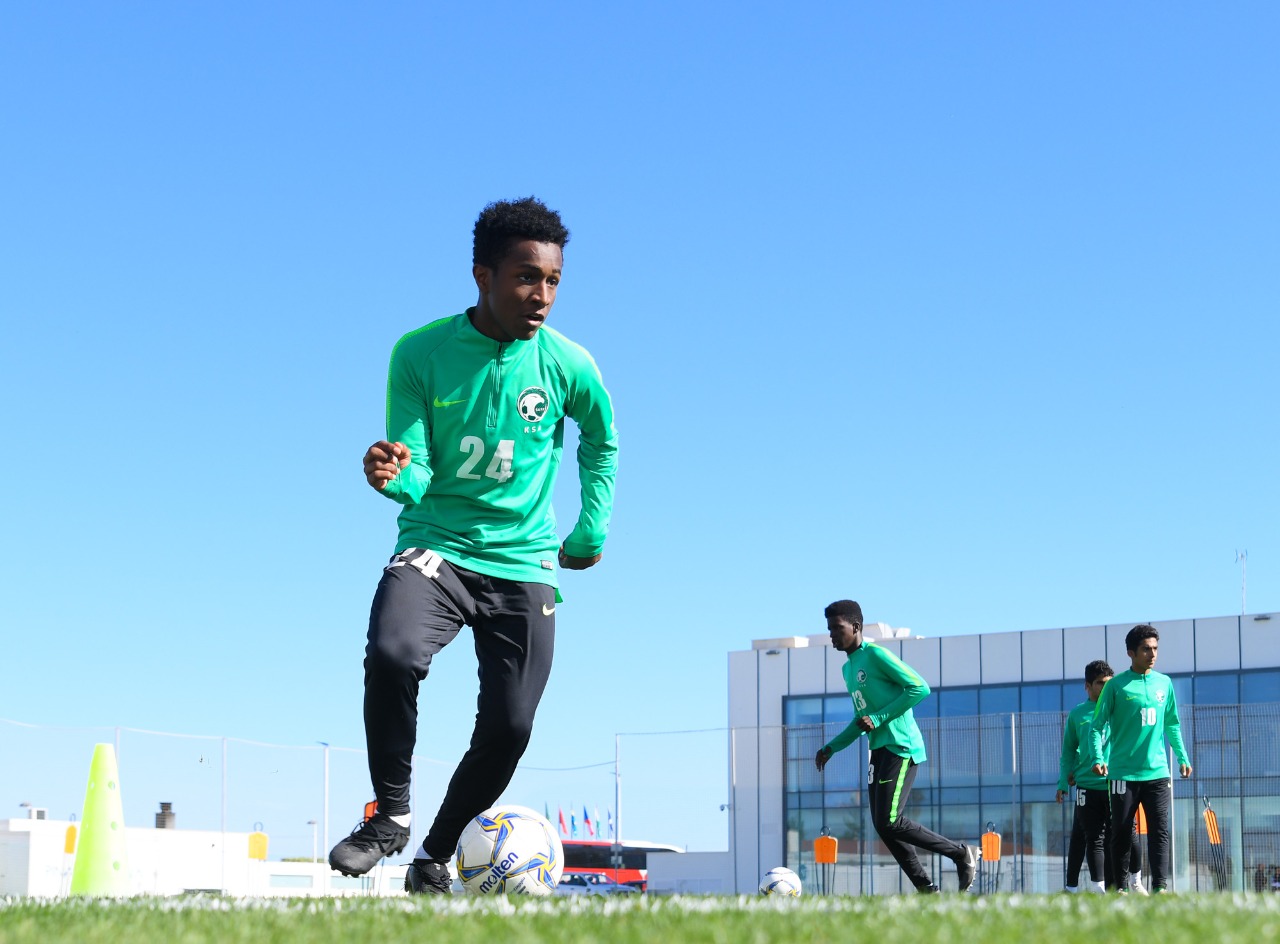 KSA U-16 team opens training in Alicante training camp
2020-02-04
21:10:01
The Saudi Arabia U-16 national team, opened on Tuesday, training within Alicante preparatory camp in Spain, which will last until the eleventh of February, within the second phase of preparations for, the 2020 AFC U-16 Championship, Bahrain.

The Saudi team trained at Tuesday evening, under the supervision of coach Abdelwahab Al-Harbi, as the session focused on applying physical and tactical exercises.

The Saudi team will start friendlies in Spain camp on Thursday, by facing Sweden, before facing Hungary then Czechia.

It must be noted that, the Saudi U-16 national team squad includes 24 players, whose names are: Bilal Al-Dawaa, Nawaf Sha'an, Hamed Al-Mukhtar, Muhammad Suleiman, Saleh Barnawi, Walid Ayyash, Abdul Majeed Al-Anazi, Abdullah Al-Suwaileh, Saad Al-Qahtani, Ibrahim Al-Zahrani, Saud Al-Timbakti, Nayef Ziyad, Sohib Al-Zaid, Fawaz Al-Mutairi, Abdulaziz Al-Eliwa, Khaled Majrashi, Faisal Abdelwahed, Malik Hamza, Muhannad Barnawi, Mahdi Al-Aboud, Muhannad Barah, Ali Abdul-Raouf, Majid Al-Khalifa, and Ammar Al-Khaibri.