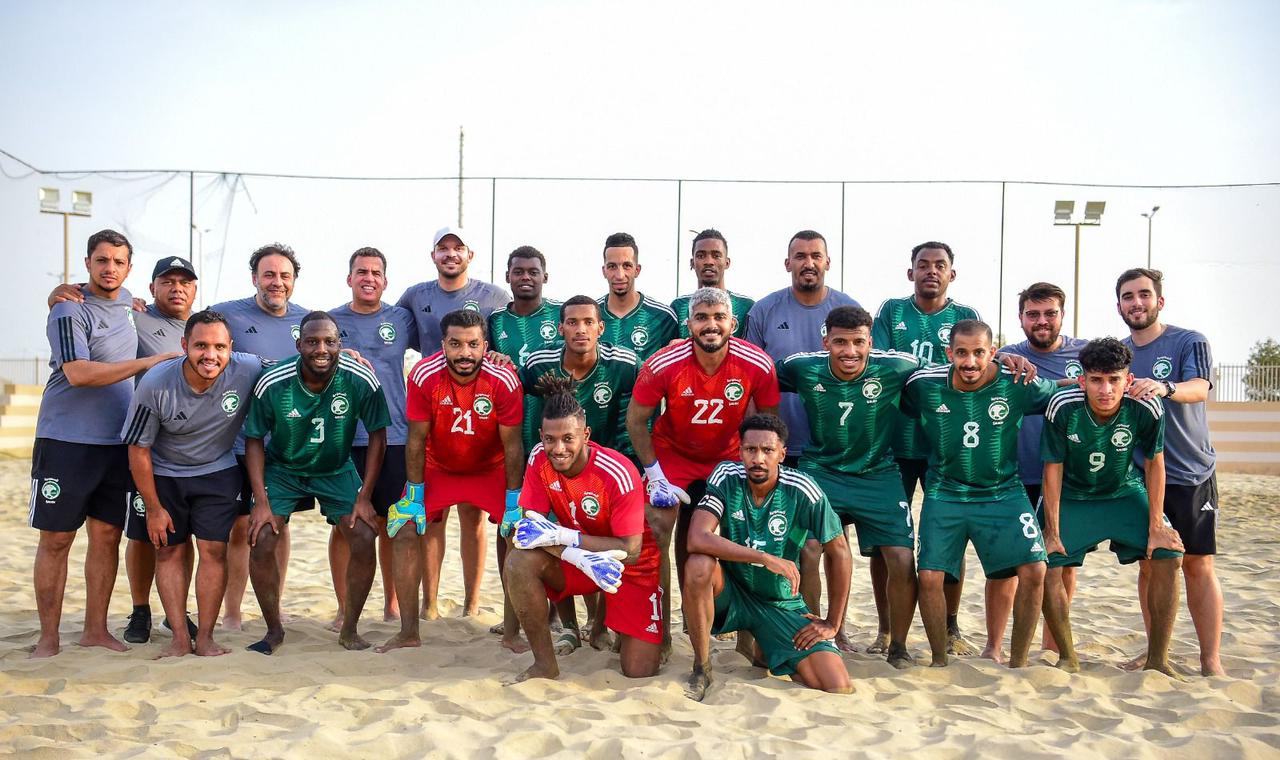 The national beach soccer team delegation leaves for Dubai to set up a preparatory camp
2023-09-18
20:09:25
Tomorrow, Tuesday, the delegation of the first national beach soccer team will leave for Dubai, to hold a training camp that will last until the 29th of September, as part of its preparations to participate in the NEOM Beach Soccer Cup, which will be held from the 25th to the 28th of October.

The (Brazilian) coach of the national beach soccer team, Joga Zolokovic, announced the list of 17 players who will leave for Dubai: Hossam Kaman, Ali Al-Saffar, Muhammad Al-Ajami, Muhammad Khatam, Mubarak Al-Dawsari, Khaled Wahib, Majid Shamhani, Yahya Tamihi, Nayef Yakel, Omar Qaramesh, Walid Al-Youbi, Bilal Boudah, Ramzi Dakman, Ahmed Al-Hamami, Salman Al-Rashidi, Islam Siraj, and Faisal Al-Qarni.

The national beach soccer team will play three friendly matches in the camp with UAE national team, in addition to conducting various daily training sessions at different intervals.