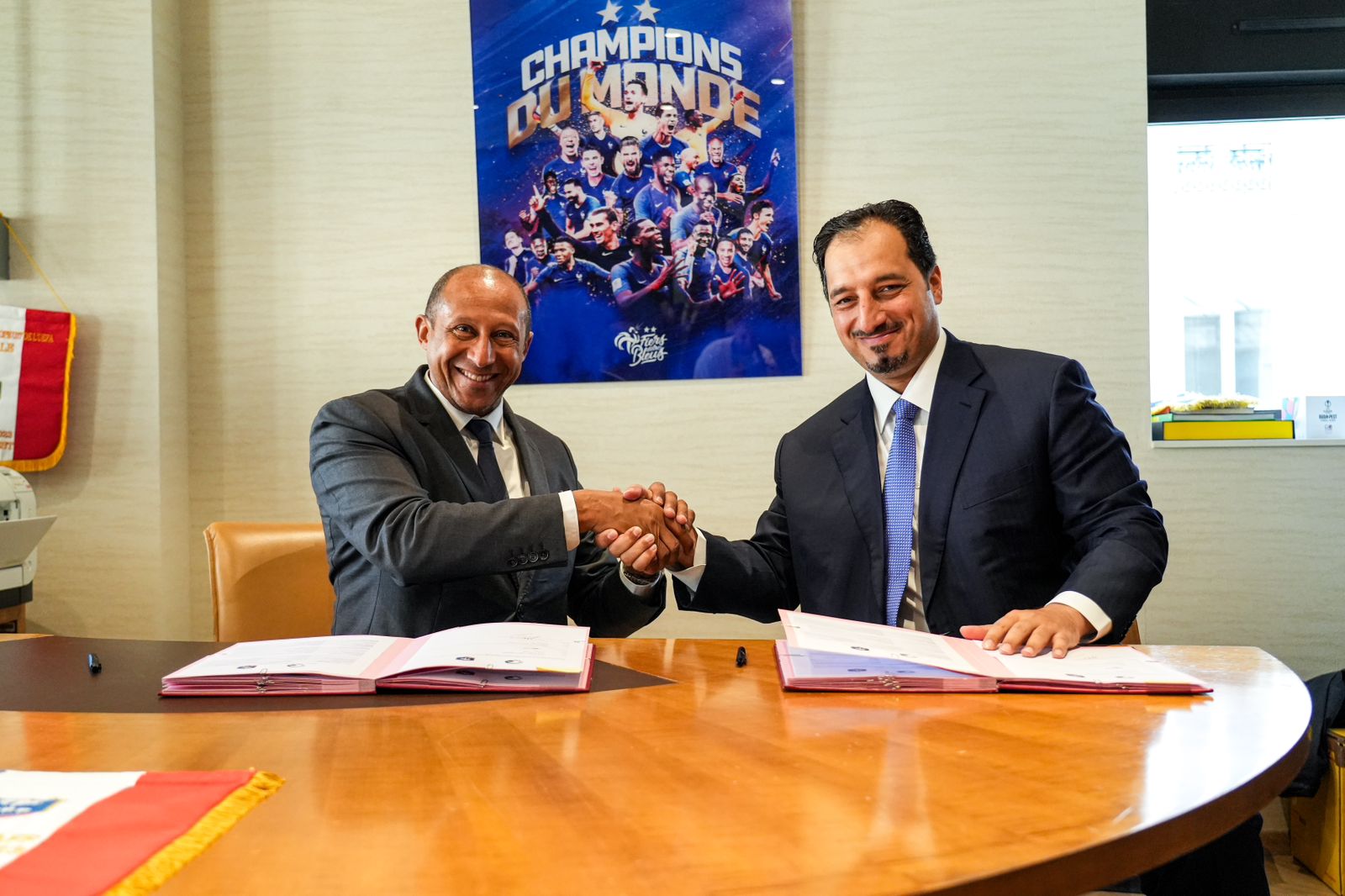 SAFF signs a cooperation agreement with FFF to support national coaches development programs
2023-09-19
22:32:38
Today, Tuesday, the Saudi Arabian Football Federation and the French Football Federation signed a three-year cooperation agreement to support national coaches development programs, in the French capital, Paris, in the presence of the President of SAFF Yasser Al Misehal, and his French counterpart, Philippe Diallo, and the Vice President of the Saudi Arabian Football Federation, Lamia Bin Bahaian. And the Secretary-General of the FFF, Laura George, in addition to the technical director of SAFF, Nasser Larguet, and his French counterpart, Hubert Fournier.

The agreement aims to develop programs for national coaches for men and women, as 7 separate training programs will be provided for 3 years, namely the professional training program, elite youth coaches, physical preparation coaches, goalkeeper coaches, in addition to defensive and offensive line coaches and football managers.

The President of the Saudi Arabian Football Federation confirmed that this agreement comes as an extension of the distinguished relations between the two federations, noting that it comes as a continuation of the development of Saudi football in a way that enhances its presence on the global stage and benefits from advanced federations.

On the other hand, the President of the French Football Federation praised the strengthening of cooperation with its Saudi counterpart in a way that serves football in both countries and contributes to the growth of the game globally.