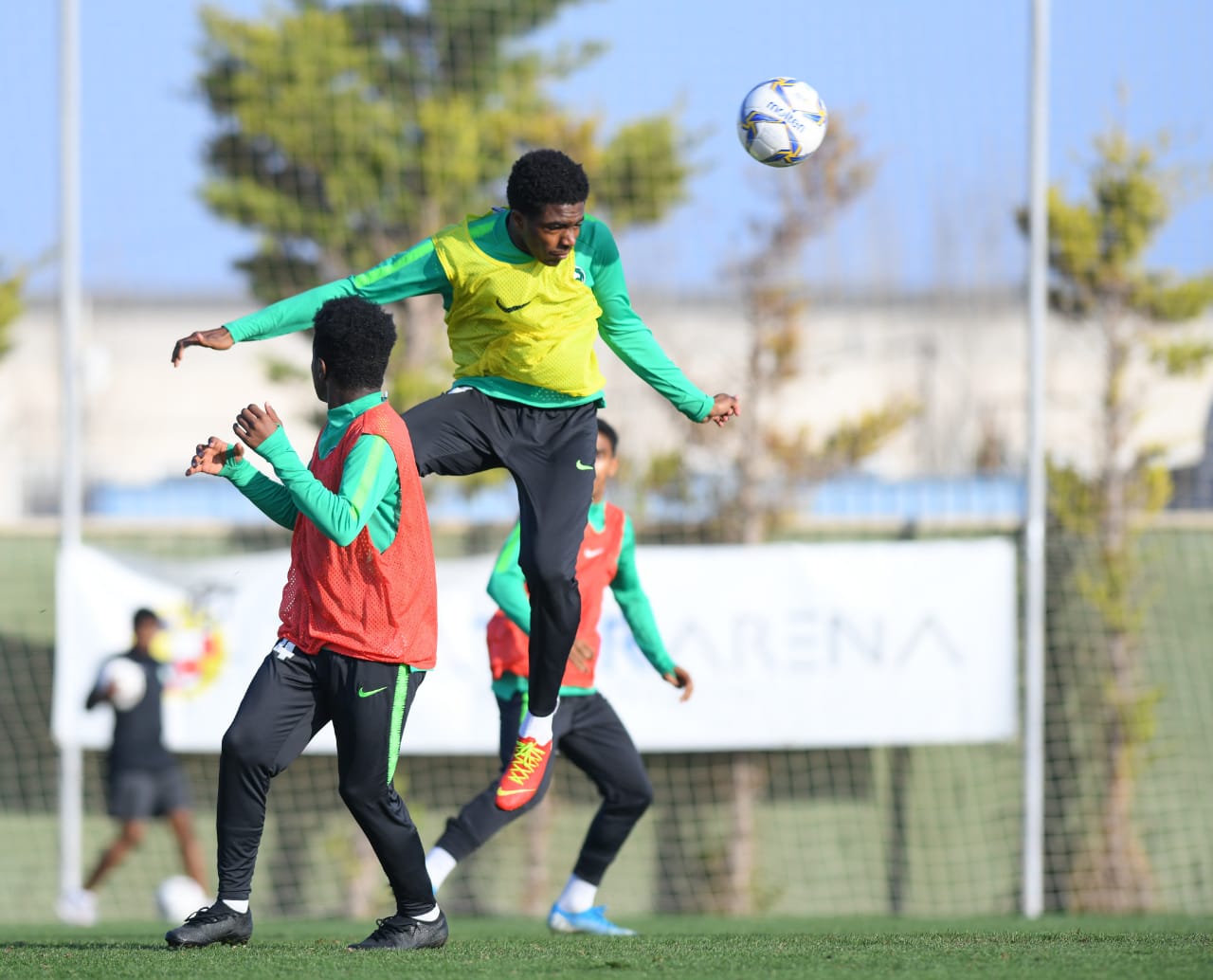 KSA U-16 team faces Czcehia in the second friendly in Spain camp
2020-02-09
20:45:28
The Saudi Arabia U-16 national team, will play on Monday, the second friendly game, within Spain preparatory camp, which comes within the second phase of preparations for, the 2020 AFC U-16 Championship, Bahrain.

The Green Falcons will face Czcehia at 6:00 P.M, (Spain time), 8:00 P.M (KSA time).

On the ground, the Saudi team trained at Sunday evening, under the supervision of coach Abdelwahab Al-Harbi, as the session focused on applying physical and tactical exercises.

It must be noticed that, the Saudi team qualified to the Asian Championship after winning their group in the qualifiers which took part in Al-Khobr by beating Syria and Pakistan, before holding a goalless draw in the final round against Oman.