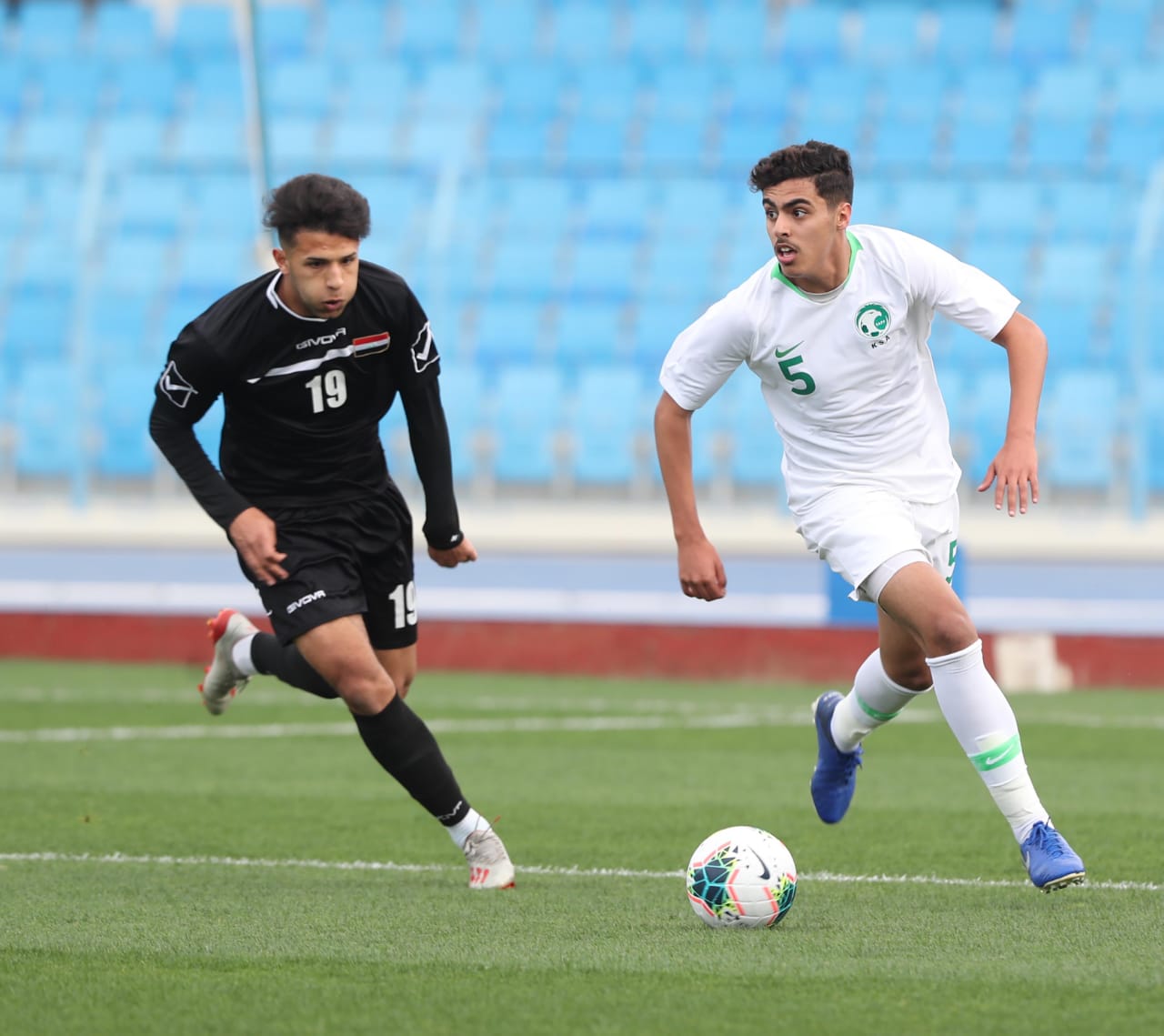 KSA Youth team loses to Iraq in the first friendly in preparations for Arab Nations Cup
2020-02-10
19:12:38
The Saudi Arabia U-19 national team, lost 3-2 to Iraq, on Monday, in the first friendly in the Eastern Province preparatory camp, which comes within preparations for the Arab U-20 Nations Cup, at Prince Mohamed Bin Fahd Stadium, Damam.

Iraq took the lead in the early minutes of the game before adding another goal in the 23rd minute, then Khalil Al-Absi closed the gap in the 33rd minute, before the Iraqi team netted the third goal in the 70th minute then Hassan Al-Ali scored the second goal for the Green Falcons 15 minutes before the final whistle.

Coach Bandr Basareh entered the game with the following lineup: Mashari Sinior as a goalkeeper, Saad Al-Mousa, Nawaf Al-Mutairi, , Khaled Daghriri, Mohamad Al-Awfi, Faisal Al-Ghamdi, Ziad Al-Juhani, Bassil Sayaly, Khalil Al-Absi, Ahmed Bassas and Mohamed Meran.