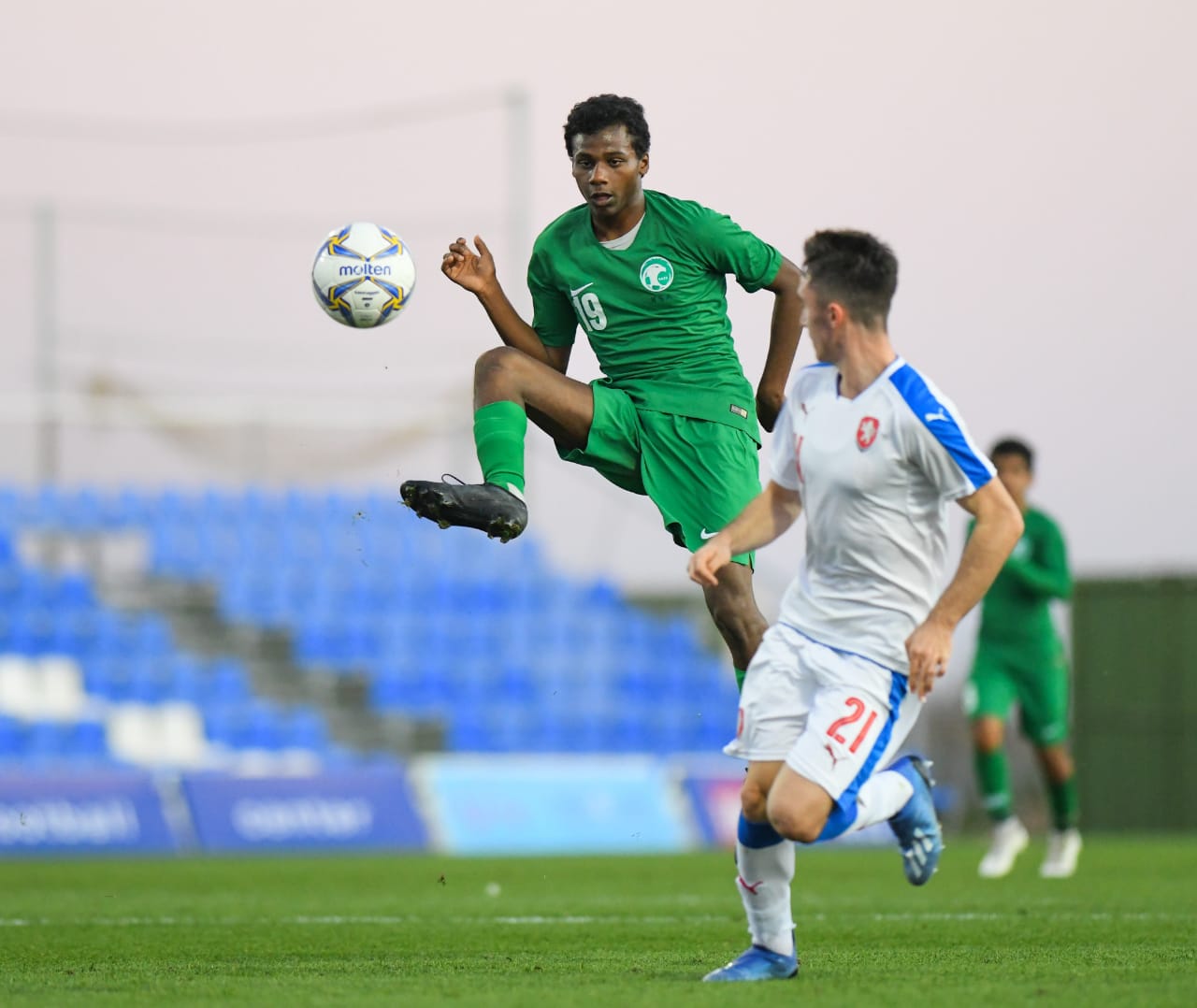 KSA U-16 team concludes Spain camp friendlies with a defeat to Czech
2020-02-10
22:46:53
The Saudi Arabia U-16 national team, lost 6-1 to Czech Republic on Monday, in a friendly game, within Spain preparatory camp, which comes within the second phase of preparations for, the 2020 AFC U-16 Championship, Bahrain.

Coach Abdelwahab Al-Harbi entered the game with the following lineup: Belal Al-Dawaa, Abdalla Al-Suwalieh, Mohamed Soliman, Saleh Bernawi, Walid Ayash, Sohaib Al-Zaid, Abdelaziz El-Elwa, Khalid Magrashi, Fawaz Al-Meteri, Majid Al-Khalifa and Mohnad Barah.

It must be noticed that, the Saudi team qualified to the Asian Championship after winning their group in the qualifiers which took part in Al-Khobr last September, in a group included Oman, Syria and Pakistan.