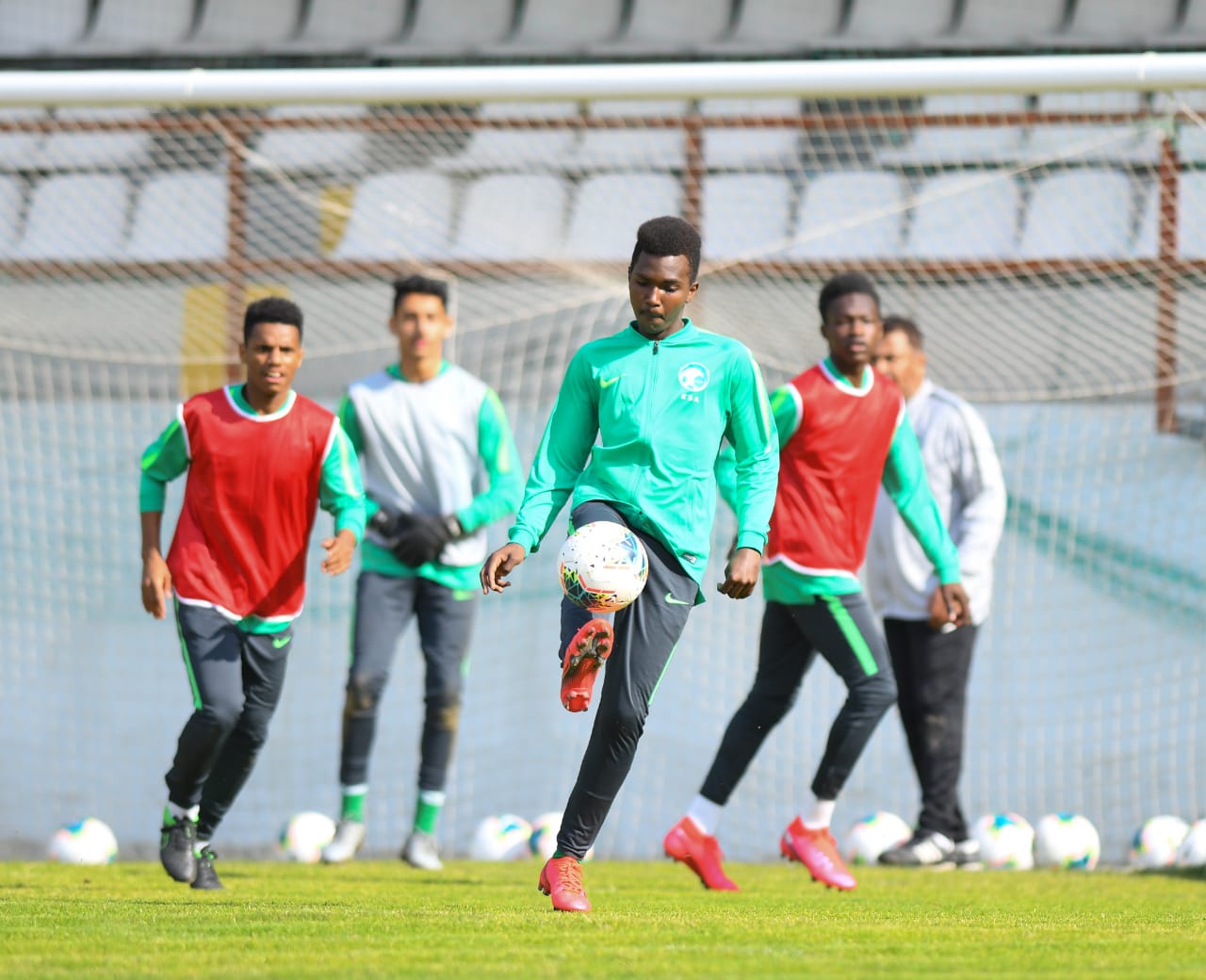 Saudi U-16 team faces Croatia in the International Friendly tournament within preparations for Asian Cup
2020-02-25
21:31:52
The Saudi Arabia U-16 national team, will play on Wednesday, their first game at the International Friendly Tournament in Croatia, which lasts until March 4th, which comes within the third phase of preparations for, the 2020 AFC U-16 Championship, Bahrain.

The Saudi team will face Croatia, at 12:00 P.M, (Croatia Time), 2:00 P.M, (KSA Time).

On the ground, the Saudi team opened training at today evening, within Croatia camp, as the players performed fitness and tactical exercises.

For his part, manager Abdelwahab Al-Harbi summoned 24 players for the camp whose names are: Belal Al-Dawaa, Nawaf Shayaan, Hamed Al-Mukhtar, Mohamad Soliman, Saleh Bernawi, Walid Ayash, Saad Al-Qahtani, Ibrahim Al-Zahrani, Saud Al-Timbukti, Naif Zeyad, Sohaib Al-Zaid, Fawaz Al-Mutairi, Abdul Aziz Al-Eliwa, Khalid Majrashi, Faisal Al-Abdul Wahid, Malik Hamza, Muhanad Bernawi, Mahdi Al-Aboud , Muhannad Barah, Ali Abdul-Raouf, Majid Al-Khalifa, Mohamad Al-Hassan, Abdullah Al-Ghamdi and Muhanad Al-Yahya.