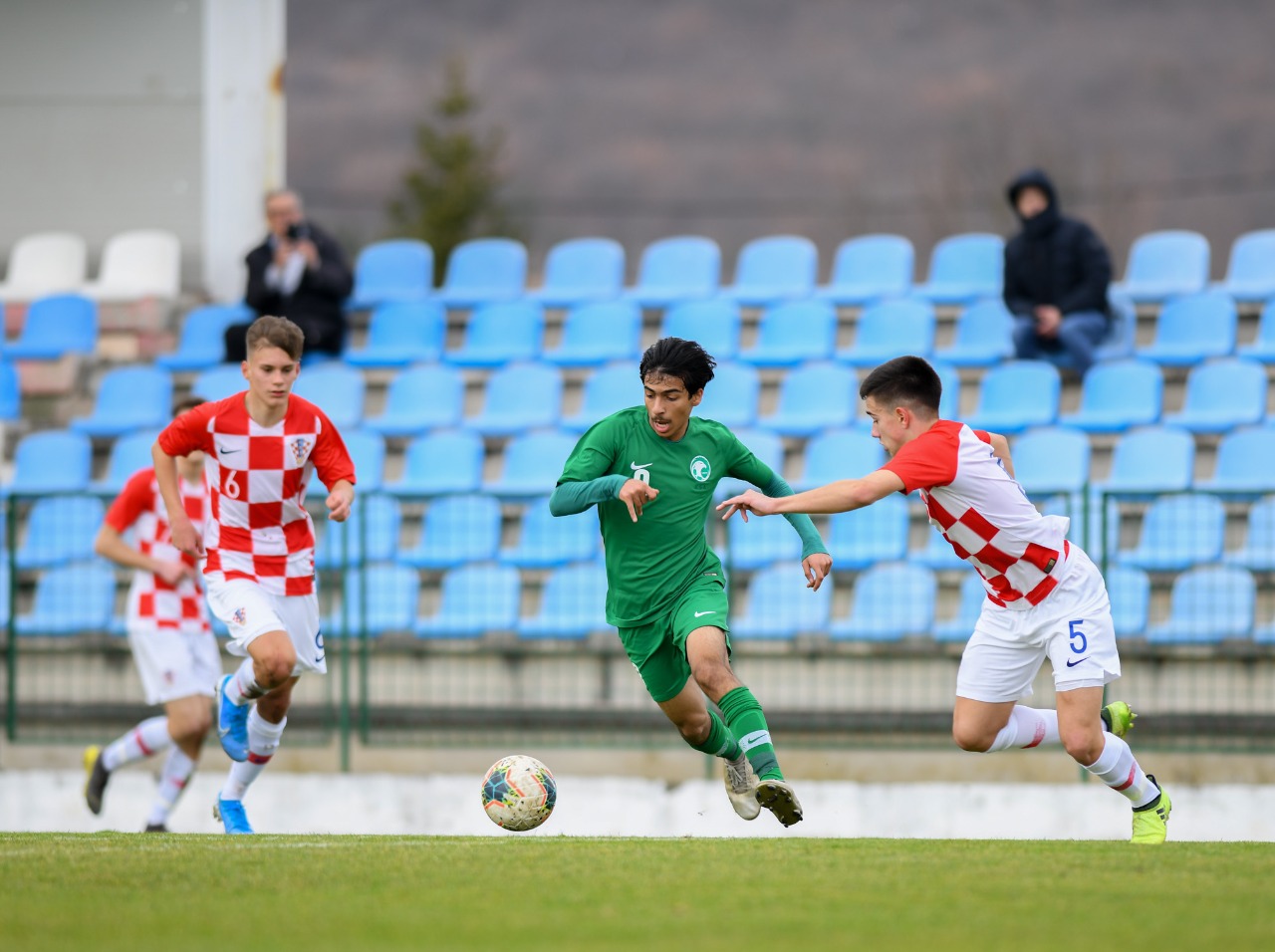 Saudi U-16 team loses 2-1 to Croatia in the International Friendly tournament
2020-02-26
19:35:34
The Saudi Arabia U-16 national team, lost 2-1 to Croatia, on Wednesday, in first game at the International Friendly Tournament in Croatia, which lasts until March 4th, which comes within the third phase of preparations for, the 2020 AFC U-16 Championship, Bahrain.

Muhannad Barah put the Saudi team in front after 19 minutes, before the Croatian team leveled in the 39the minutes, then they netted the winning goal in the 66th minute.

Coach Abdelwahab Al-Harbi entered the game with the following line-up: Nawaf Shayaan as goalkeeper, Naif Zeyad, Mohamed Soliman, Saleh Bernawi, Walid Ayash, Sohaib Al-Zaid, Abdul Aziz Al-Eliwa, Khalid Majrashi, Fawaz Al-Mutairi, Ali Abdul-Raouf and Muhammad Barah.

The Saudi U-16 team will play their second game in the tournament next Saturday against Austria, before concluding their participation by facing Russia on Tuesday.