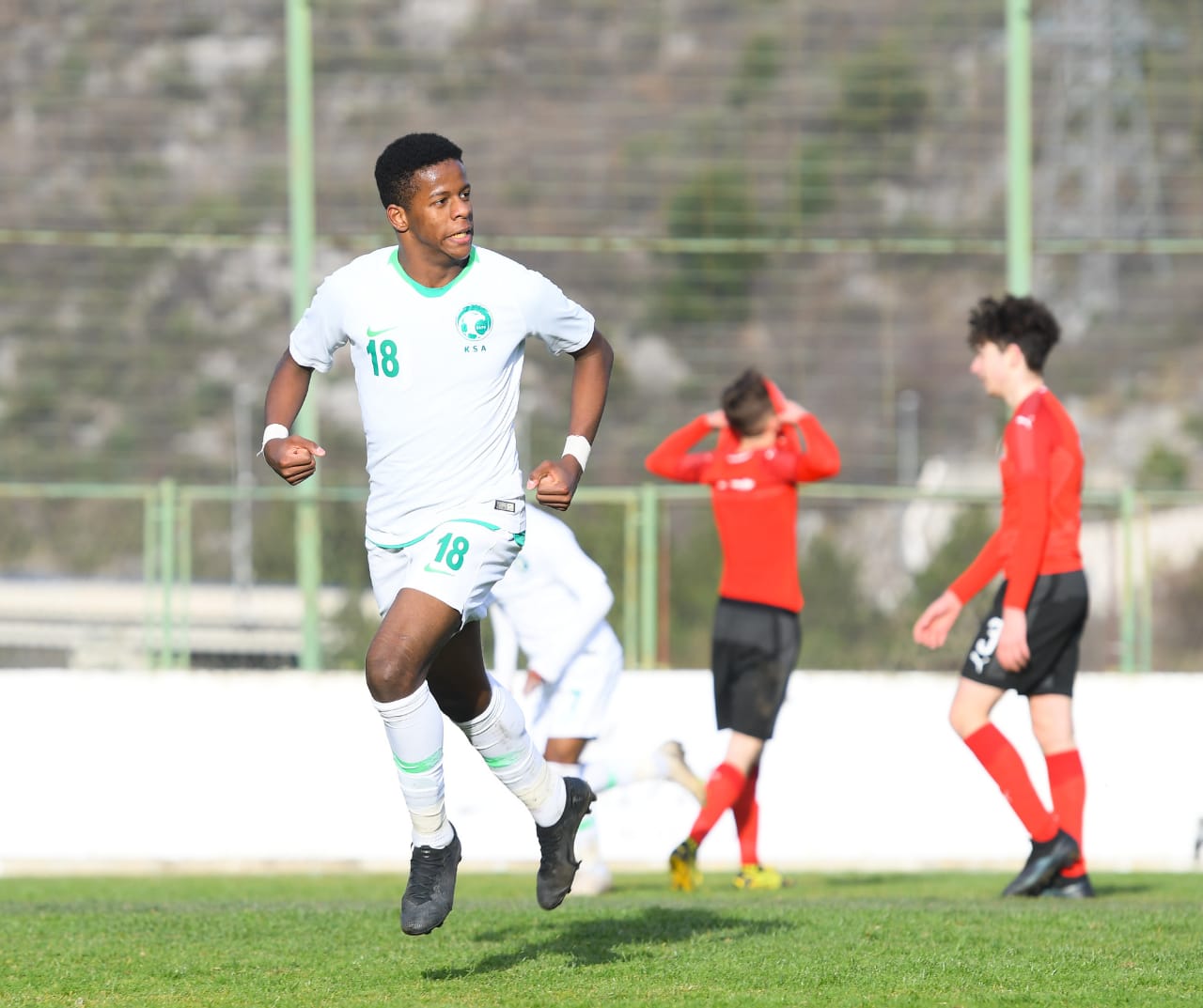 Saudi U-16 team get three-goal win over Austria
2020-02-29
20:41:10
The Saudi Arabia U-16 national team, beat Austria 3-0, on Saturday, in their second game at the International Friendly Tournament in Croatia, which lasts until March 4th, which comes within the third phase of preparations for, the 2020 AFC U-16 Championship, Bahrain.

Walid Ayash, Abdul Aziz Al-Eliwa and Muhammad Barah scored the Saudi team goals in the 22nd, 62nd and 84th minutes.

Coach Abdelwahab Al-Harbi entered the game with the following line-up: Belal Al-Dawaa as goalkeeper, Naif Zeyad, Mohamed Soliman, Saleh Bernawi, Walid Ayash, Sohaib Al-Zaid, Abdul Aziz Al-Eliwa, Khalid Majrashi, Fawaz Al-Mutairi, Ali Abdul-Raouf and Muhammad Barah.

The Saudi U-16 team tops the teams of Croatia International tournament, as they will conclude their games in it next Tuesday, against Russia.