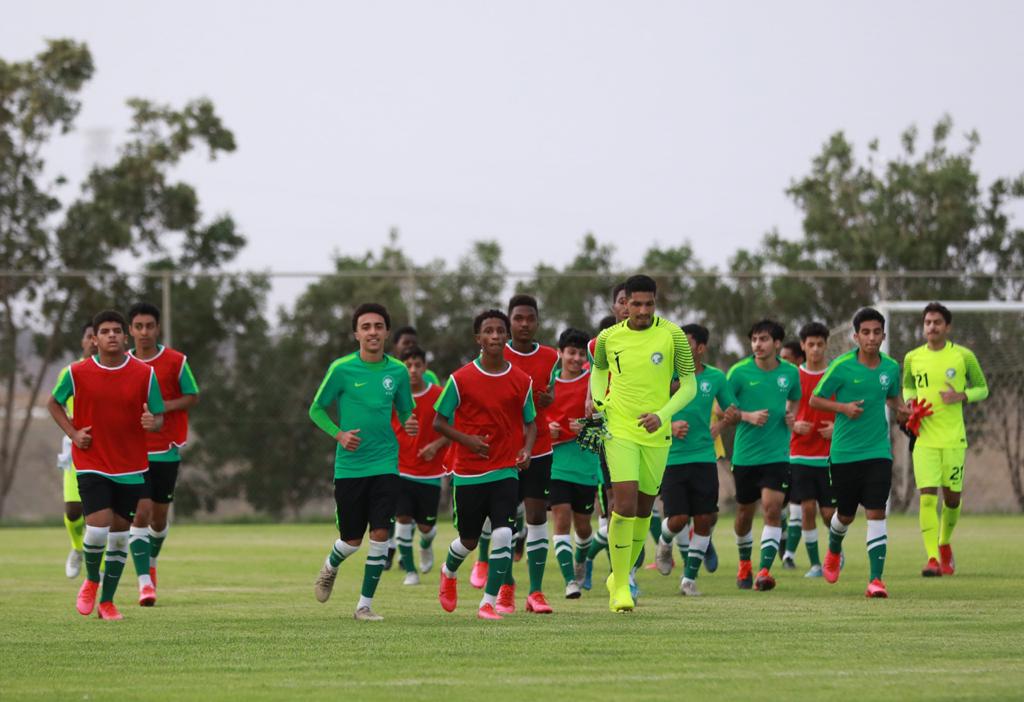 NT U16 campus inaugurates Abha in preparation for Asian
2020-08-14
20:19:08
Today, Friday, the national U-16 team launched its training in its preparatory camp in the city of Abha, which comes within the fourth phase of the preparatory program for the AFC U-16 Cup 2020 in Bahrain, which is scheduled to start next November.

Al-Akhdar conducted his training session this evening on the reserve stadium in Prince Sultan bin Abdulaziz Sports City, during which work focused on applying players to various fitness and tactical exercises.

The coaching director of the national team, Abdel Wahab Al-Harbi, called (28) players for the camp, whose names came as follows: Nawaf Shi'an, Ahmed Al-Shanqeeti, Muhannad Al-Yahya, Muhammad Suleiman, Saleh Barnawi, Walid Ayyash, Abdul Majeed Al-Anzi, Saad Al-Qahtani, Fawaz Al-Hamad, Ibrahim Al-Zahrani, and Saud Al-Tambakti, Nayef Ziyad, Suhaib Al-Zaid, Fawaz Al-Mutairi, Abdulaziz Al-Alaiwa, Khaled Majrashi, Faisal Al-Abd Al-Wahid, Hassan Sufyani, Abdullah Al-Ghamdi, Montazer Al-Shaqaq, Muhammad Al-Hassan, Malik Hamza, Muhannad Barnawi, Abdullah Al-Zaid, Muhannad Barah, Ali Abdul Raouf and Majed Al-Khalifa, And Ammar Al-Khaibri.

It is reported that the toss for the AFC U-16 Championship 2020 and qualifying for the FIFA U-17 World Cup 2021 placed the national team in Group D, alongside Japan, Indonesia and China.