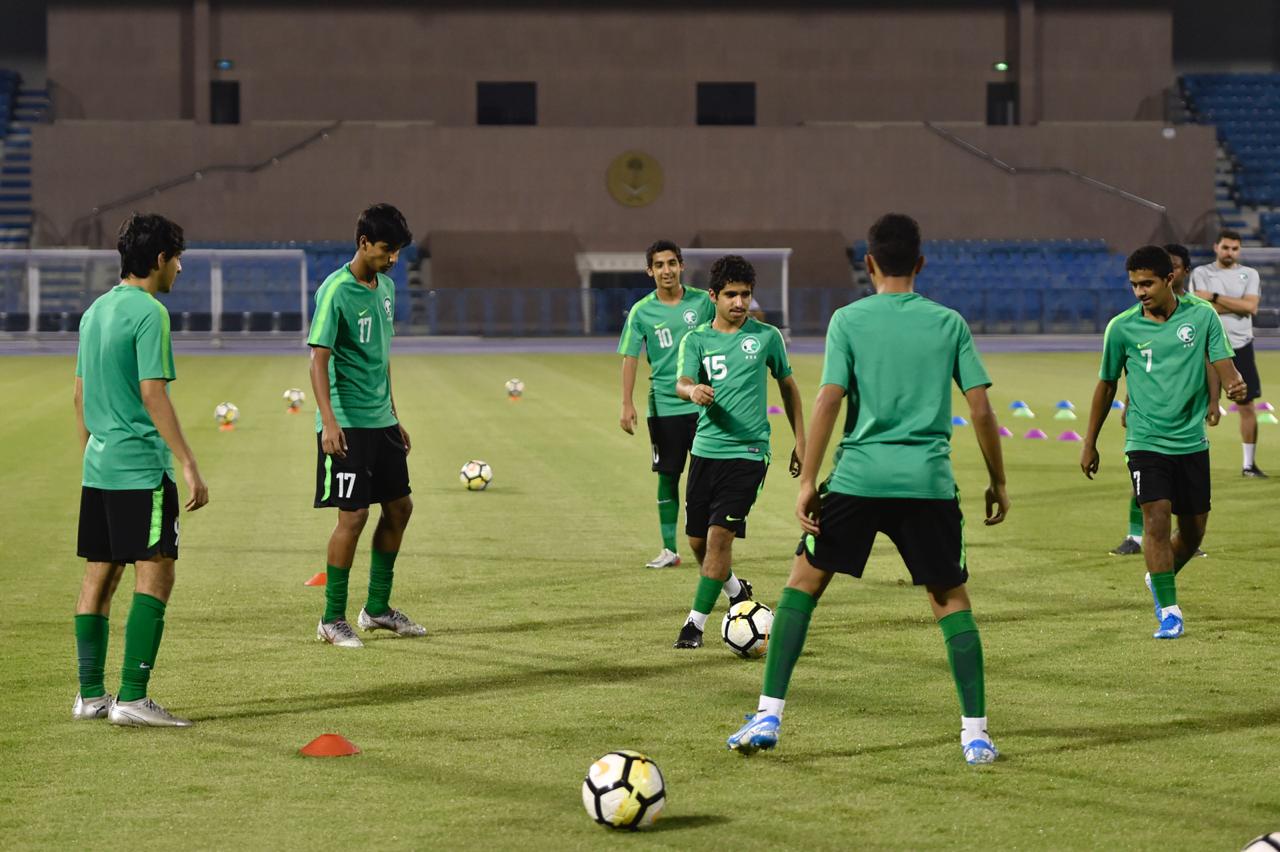 Saudi Arabia continues preparations for The 2020 AFC U-16 Championship qualifiers
2019-09-16
22:53:55
The Saudi u-16 national team, trained on Monday, within preparations for Syria match, which will be held next Wednesday, at the beginning of the Saudi team campaign, in The 2020 AFC U-16 Championship qualifiers.
For his part, Abdelwahab Al-Harbi, the coach of the Saudi u-16 national team, led the training session, which took place at Prince Mohamed Bin Fahd Stadium, at evening, as he led several physical and tactical exercises, before concluding the training with a small maneuver.
Saudi Arabia play in Group D alongside: Oman, Syria and Pakistan.