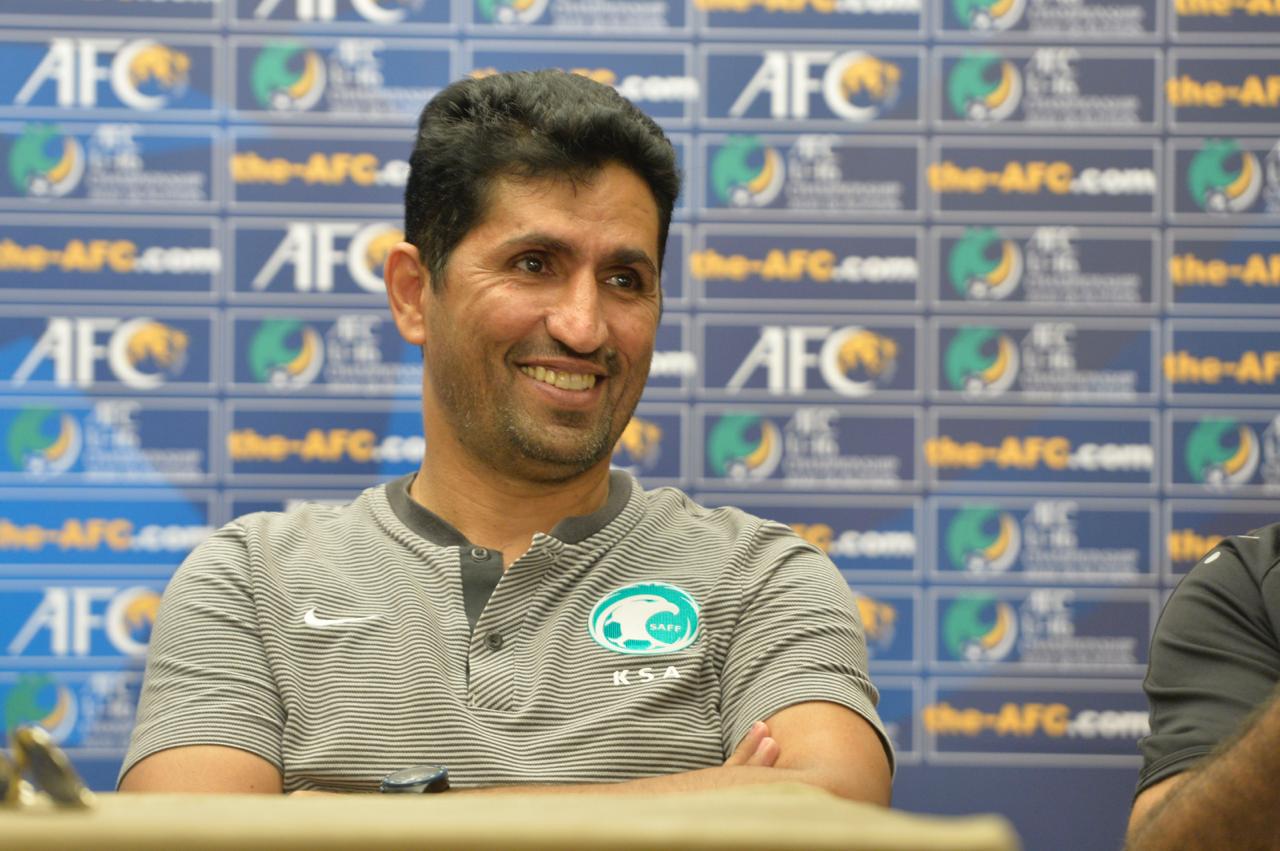 Al-Harbi: Saudi Arabia ready for booking place in The 2020 AFC U-16 Championship
2019-09-17
15:58:33
Abdelwahab Al-Harbi, the coach of the Saudi u-16 national team, said that the Young Green Falcons generation was prepared perfectly and with hard and long work for a specific goal is reaching The 2020 AFC U-16 Championship.
Al-Harbi said during a press conference, at Tuesday afternoon, for the coaches of the teams participating in the qualifiers of the Asian Cup, at Warwick Al-Khobar Hotel, that the group of Saudi Arabia in the qualifiers is one of the strongest groups, pointing out that the levels of the teams are very close, something will increase the difficulty of competence.
The Saudi team coach stressed that the Saudi team has distinguished players, expressing his hope that the Saudi team appear in the best image, in order to achieve desired goal.
The matches of Group D will start on Wednesday, at Prince Saud Bin Jalawi Sport City Stadium, Al-Raka.
Saudi Arabia play in Group D alongside: Oman, Syria and Pakistan.
On Wednesday, two matches will be played, as Oman will face Pakistan at 6:25 p.m., while the Saudi team will face Syria in the second game at 9:20 p.m.
The winners of the groups will qualify to the championship, alongside the best four runner-ups, of the 11 groups.