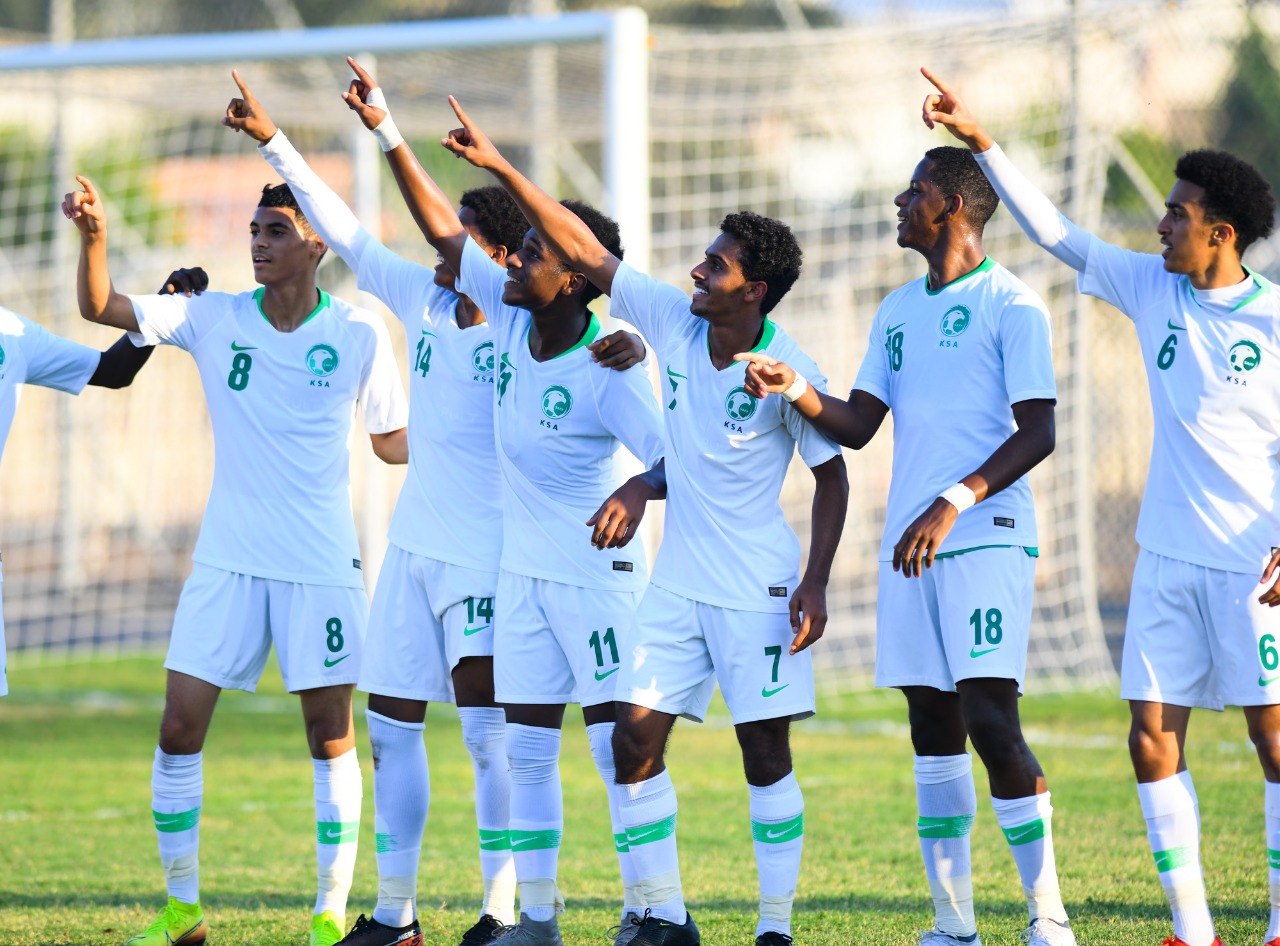 The under-16 national team concludes Dammam camp beating Bahrain 8-0
2020-10-31
20:05:49
The under-16 national team defeated its guest Bahrain national team 8-0 on Saturday, at Al-Qadisiyah club stadium, at the end of the preparatory camp in Dammam, which came within the framework of the preparatory program for the U-16 AFC 2020 in Bahrain.

The under-16 national team's goals came through the players Abdulaziz Al-Alaiwa (19, 30), Saleh Barnawi (28), Ali Abdul-Raouf (45), Majed Al-Khalifa (53, 58), Walid Ayyash (65) and Nawaf Al-Ghulaimish (78).

Coach Abdel Wahab Al-Harbi, entered the meeting with a list consisting of: Muhannad Al-Yahya as a goalkeeper, Saleh Barnawi, Saud Al-Timbukti, Abdul Majeed Al-Anzi, Walid Ayyash, Suhaib Al-Zaid, Faisal Al-Abd Al-Wahid, Abdullah Al-Zaid, Khaled Majrashi, Abdulaziz Al-Alaiwa and Muhannad Barah.

It is reported that the national team comes in Group D of the U-16 AFC Championship 2020 in Bahrain which qualifies for the U-17 FIFA World Cup 2021 in Peru, along with Japan, Indonesia and China.