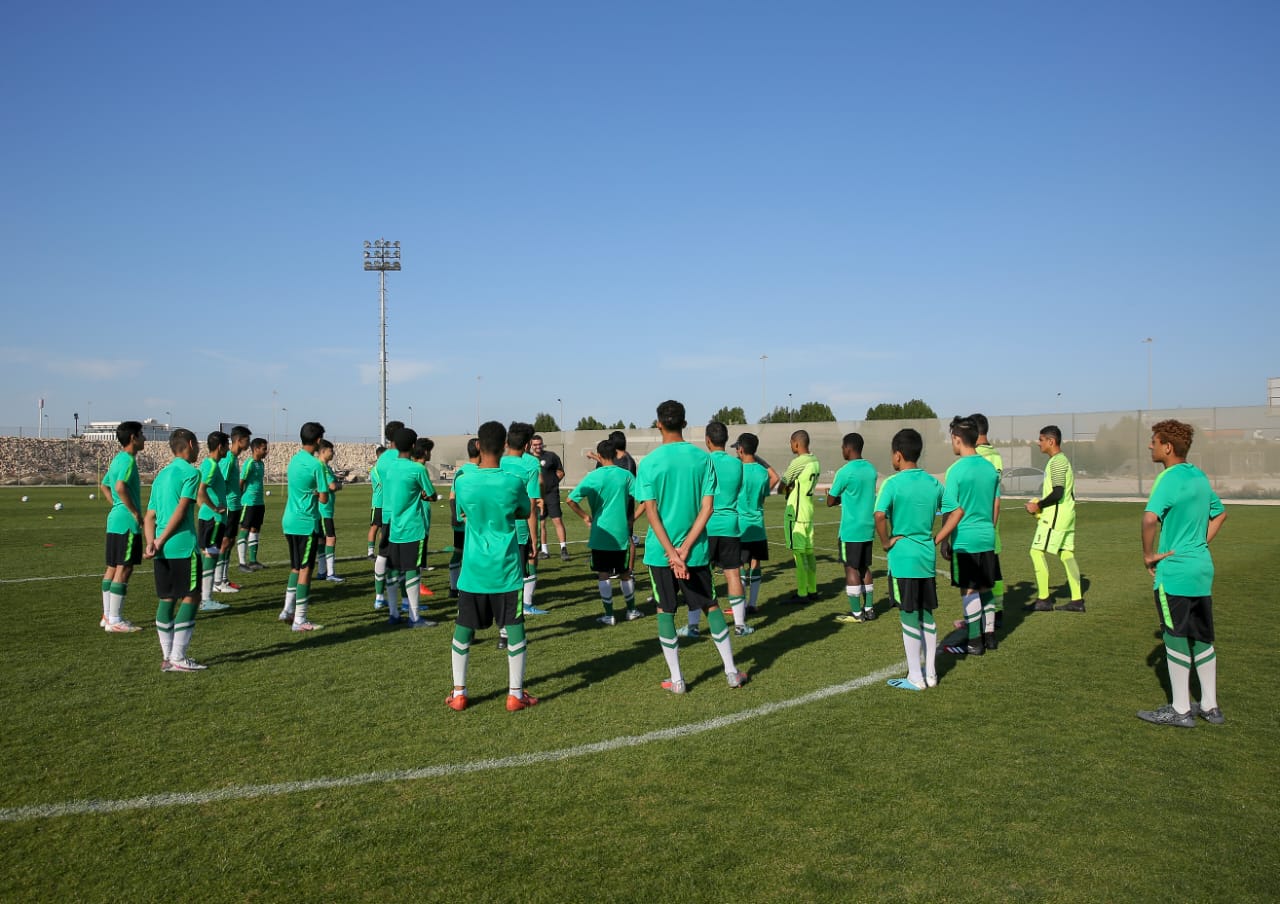 NT U-17 opens its training in Dammam within the third exploratory gathering
2021-03-07
18:26:25
The NT U-17, on Sunday, at the reserve stadium of Prince Mohammed bin Fahd Stadium in Dammam, opened its training as part of its third exploration gathering, as part of its long-term preparation plan for the AFC U-17 Cup 2023.

The technical director of the national team, Abdel Wahab Al-Harbi, summoned (29) players for the rally, which will be held over a period of three days.

It is worth noting that this gathering is the third in a long-term plan that includes several exploratory gatherings, followed by preparatory camps, in preparation for the AFC U-17 Cup 2023.