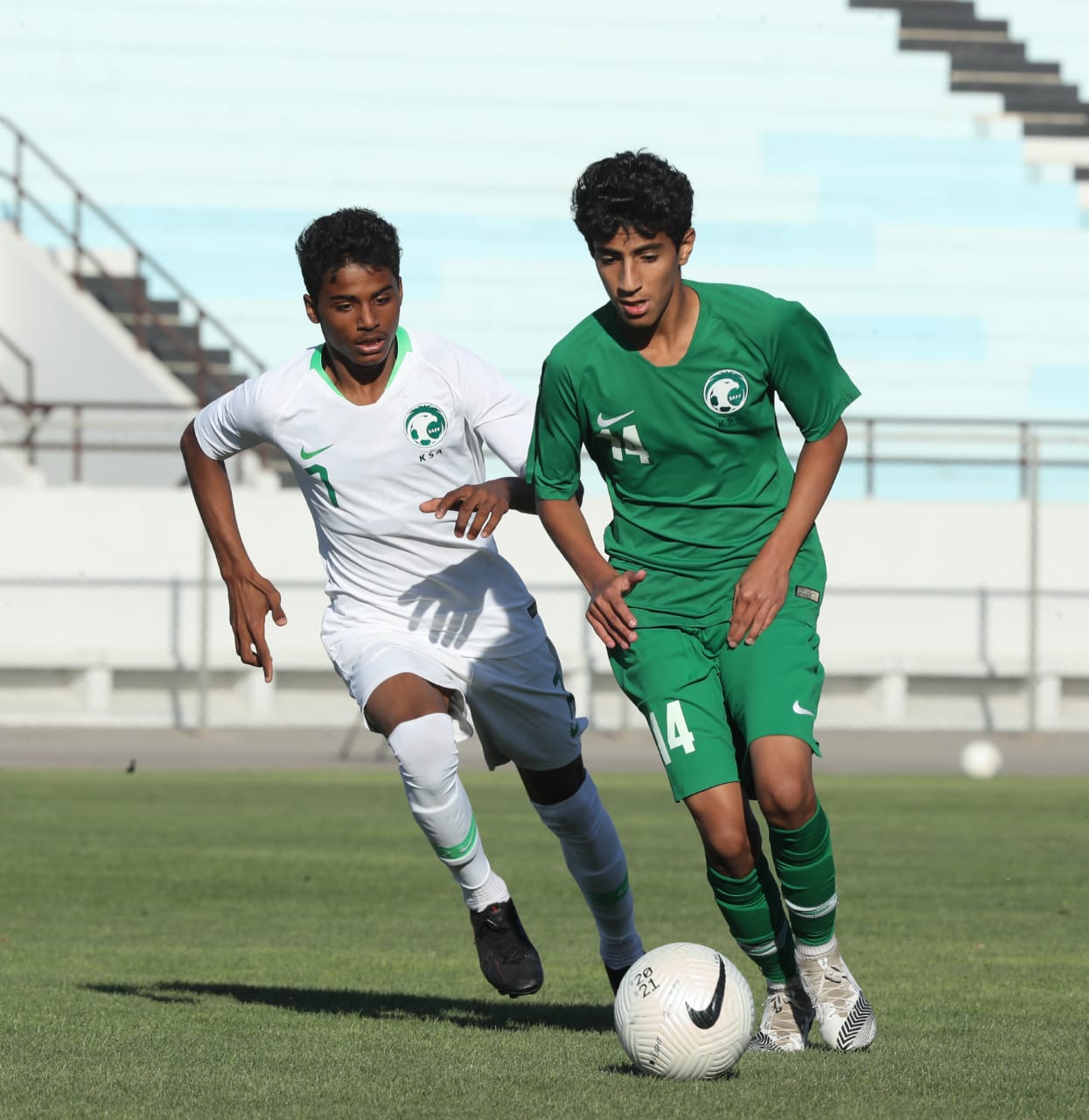 NT U-17 camp concludes with a training exercise
2021-04-06
20:17:58
On Saturday, the NT U-17 held a maneuver for the white and green teams at the end of their pre-camp in Dammam, as part of the first phase of the long-term preparation plan for the AFC U-17 Cup 2023.

And the technical director, Abdul Wahab Al-Harbi, stood by the maneuver that was held at the Al-Nahda Club stadium, on the technical levels of the players at the end of the preparatory camp in Dammam.

This is the first camp in a long-term preparation plan that included 4 exploratory gatherings, followed by preparatory camps, in preparation for the U-17 AFC Asian Cup 2023.

For his part, the director of the NT U-17, Abdullah Al-Waked, praised the discipline with which the Al-Akhdar players appeared during the first preparatory camp period.

Abdullah Al-Waked extended his thanks and appreciation to the management of Al-Nahda Club for their unsurprising cooperation in providing the club's stadium and all the green needs during the camp, and overcoming all obstacles during the training sessions.