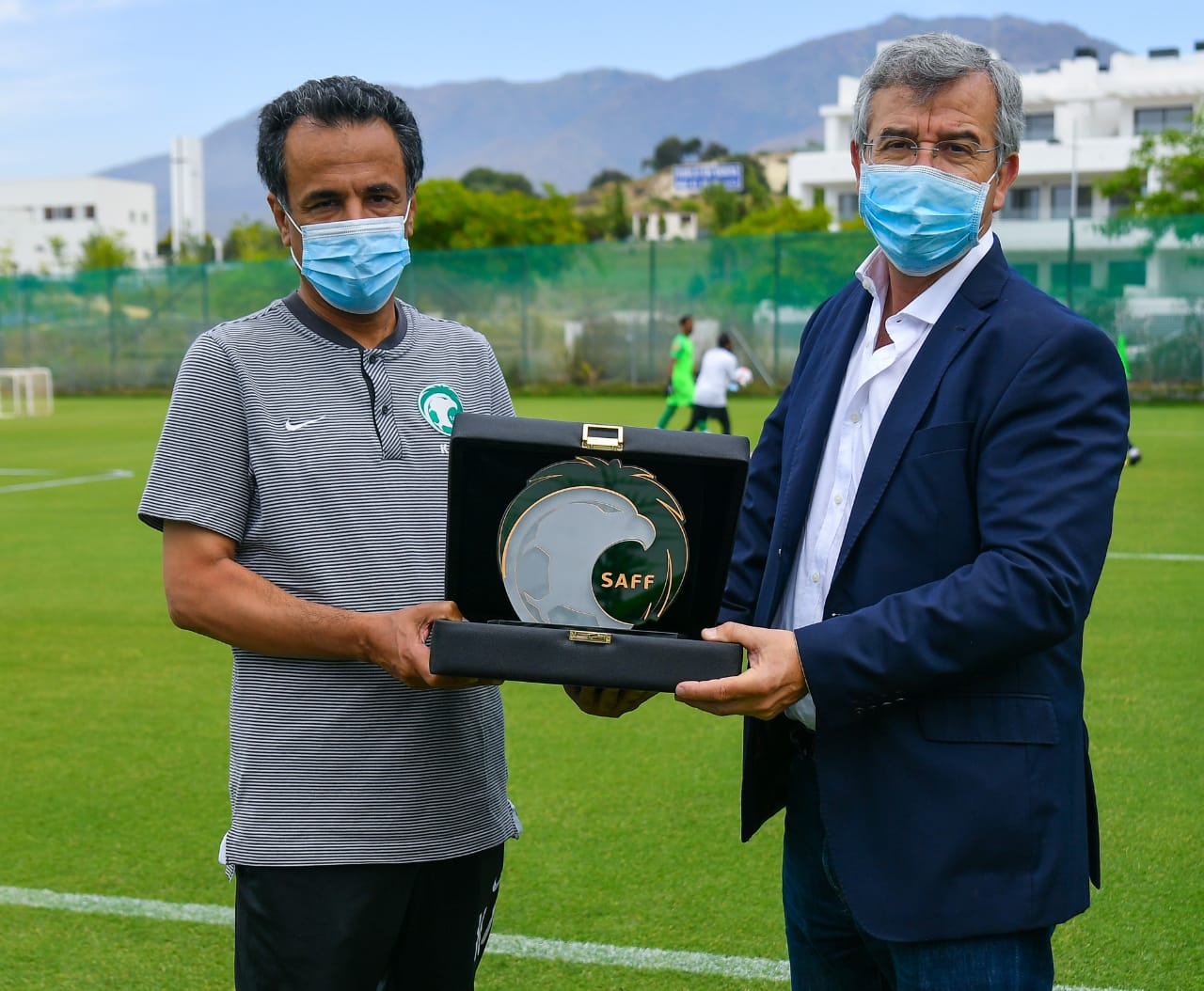 NT U23 resumes training after Mexico's draw
2021-06-09
18:38:45
Today, Wednesday, the NT U-23 resumed its training within its preparatory camp in Spain, which extends until the fifteenth of this month, as part of the fourth stage of the preparation program for the Olympic Games in Tokyo, to be held in late July.

The Al-Akhdar players conducted their training session this morning under the supervision of coach Saad Al-Shehri and the assistant technical staff, during which they performed a replay exercise after the friendly match that was held on Tuesday against Mexico.

The national team will conclude its preparations for the friendly match against Argentina on Thursday evening.

On the other hand, the national team's training session today witnessed the presence of the Mayor of Estepona, Jose Urbano, who met him with the member of the Board of Directors of the Saudi Football Association, who supervises the Sunni teams, Dr. Khalid bin Muqrin, and they exchanged memorial shields.

It is worth noting that the NT U-23 is in Group D in the Olympic Games (Tokyo 2020), along with the teams of Brazil, Germany and Ivory Coast.