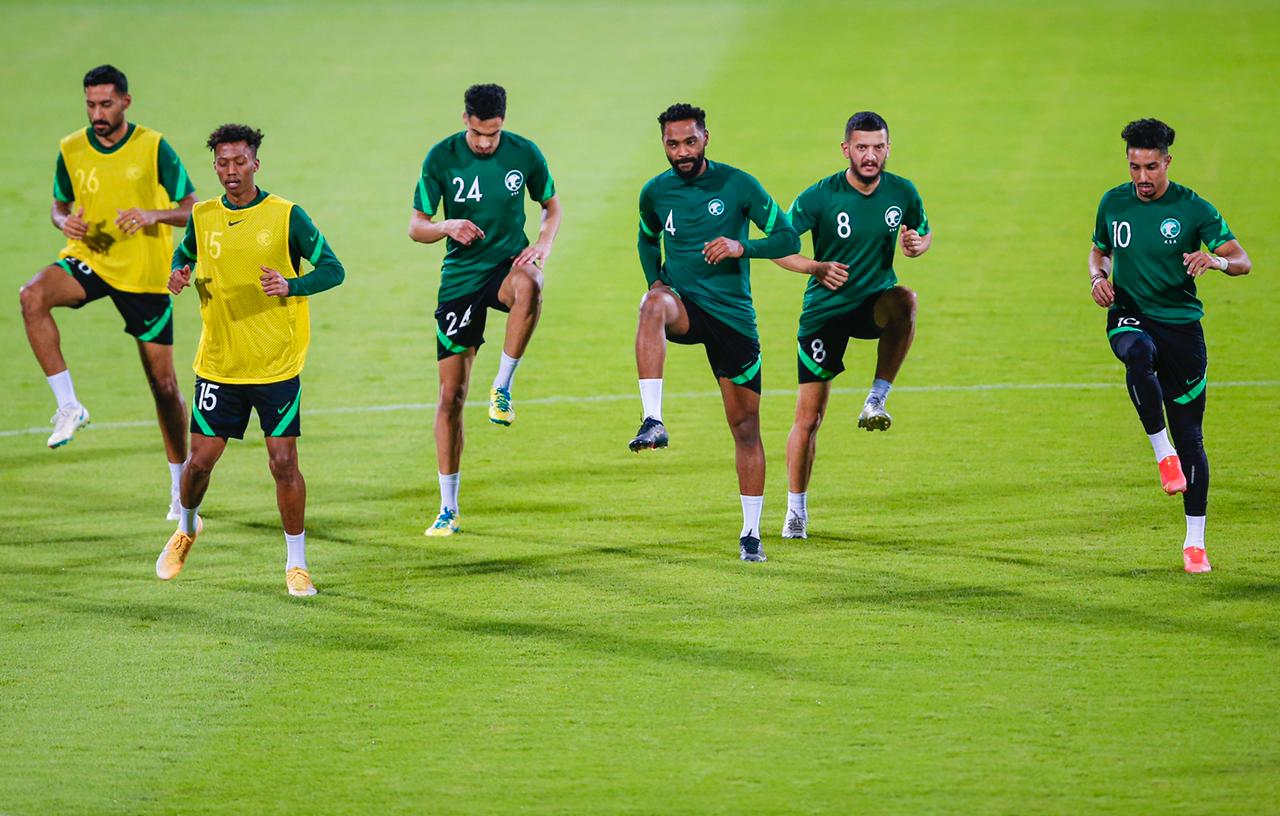 NT raises his readiness to meet Singapore and Renard speaks to the media
2021-06-09
22:27:49
Today, Wednesday, the first national team continued its training in its preparatory camp, which is currently being held in the capital, Riyadh, in preparation for facing Singapore in the joint Asian qualifiers for the 2022 World Cup and 2023 Asian Cup.

The Al-Akhdar players conducted a training session this evening at Prince Faisal bin Fahd Stadium, under the supervision of technical director, Herve Renard, which began with warm-up exercises, followed by the passing exercise in squares, then the speed exercise, to conclude the training session with a tactical maneuver on two-thirds of the stadium.


Meanwhile, midfielder Nasser Al-Dosari participated in group training with his colleagues.

The national team will continue its training tomorrow, Thursday, at eight in the evening, at Prince Faisal bin Fahd Stadium, in a training session that will be open to the media in the first quarter of an hour.

On the other hand, the players and employees of the national team this morning conducted a test for the Covid-19 virus, in implementation of the medical protocol for international matches issued by the International Football Association (FIFA).

It is worth noting that the coach of the first national team, "Herve Renard", will hold a press conference tomorrow, Thursday at 4:30 pm, in the press conference hall at Mrsool Park Stadium to talk about Al-Akhdar's match against Singapore.