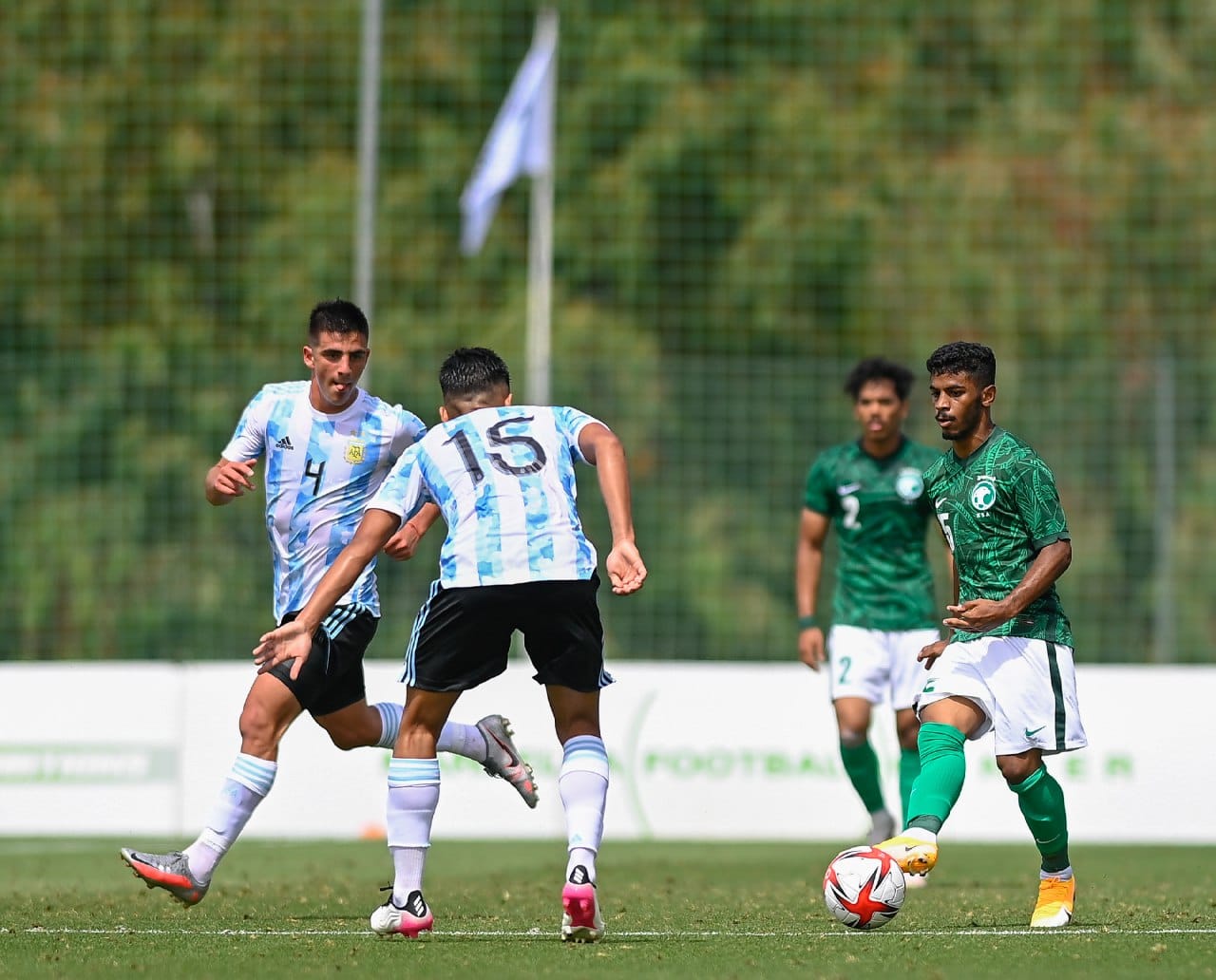 NT U23 loses Argentina's friendly with two goals in the Marbella camp
2021-06-11
19:16:11
The NT U-23 lost to Argentina 2-0, in the match that brought them together this Friday evening, within the preparatory camp held in Marbella, Spain, as part of the fourth phase of the preparation program for the Olympic Games.

Technical Director Saad Al-Shehri entered the meeting with a list consisting of: Amin Al-Bukhari in the goalkeeper, Hamad Al-Yami, Khalifa Al-Dosari, Abdul Basit Hindi, Abdullah Hassoun, Nasser Al-Omran, Mukhtar Ali, Ayman Yahya, Turki Al-Ammar, Ayman Al-Khalif, Abdul Rahman Al-Yami.

It is worth noting that the NT U-23 is in Group D in the Olympic Games (Tokyo 2020), along with the teams of Brazil, Germany and Ivory Coast.