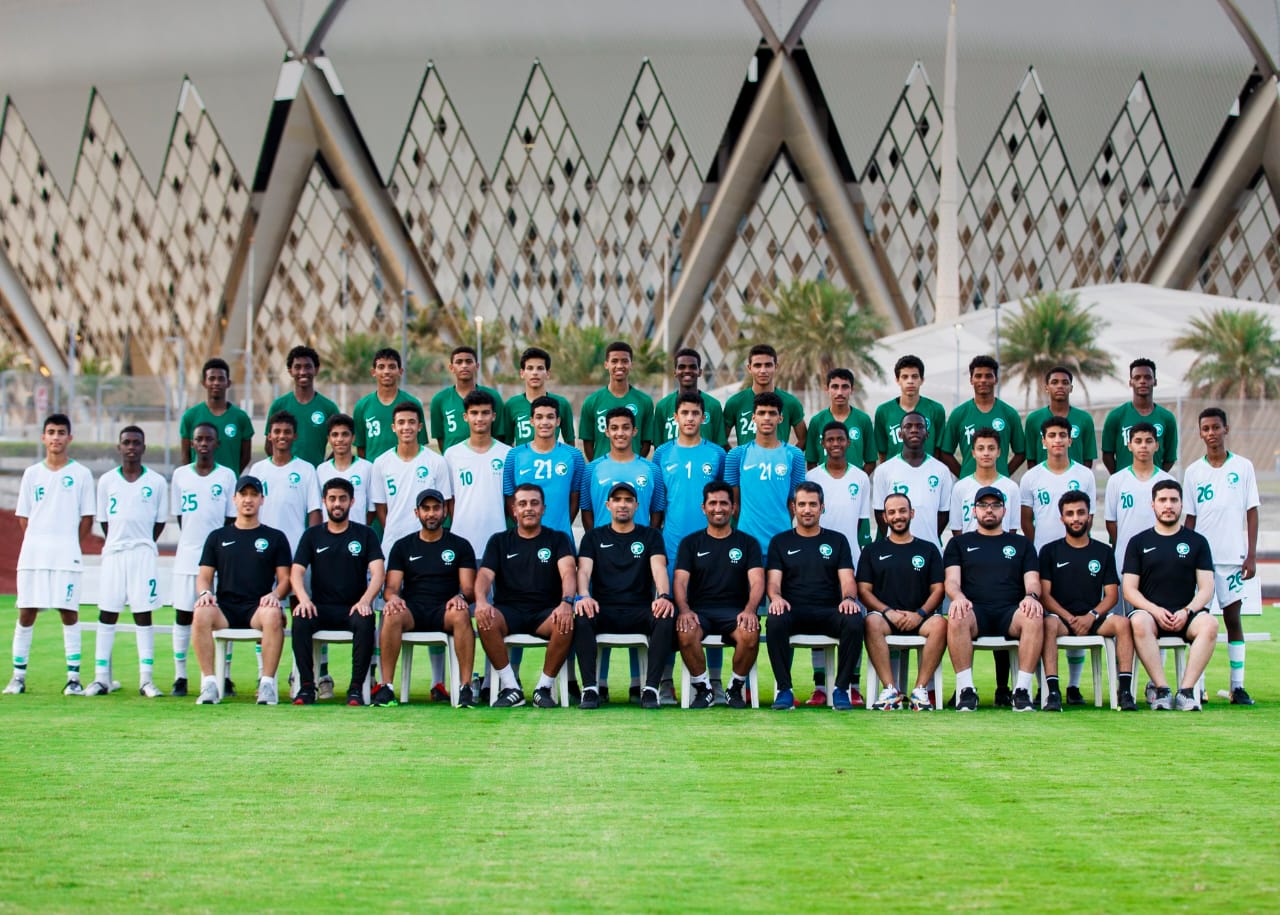 NT U-17 camps in Jeddah and Egypt in preparation for Asia
2021-06-30
18:55:00
It is being used on the previous page, as part of the third phase of the long-term preparation plan for the 2023 AFC U-17 Cup.

The technical director of the national team, Abdel Wahab Al-Harbi, summoned (26) players to join the camp, whose names are as follows: Hassan Al-Menhali, Mahmoud Al-Bariah, Muhammad Al-Mahmoud, Yassin Al-Jaber, Hossam Al-Omari, Riyad Yami, Fahd Fallatah, Abdulsalam Barnawi, Ziyad Ayyash, Hassan Al-Aboud, Farha Al-Shamrani, Rakan Asiri, Nawaf Al-Jadaani, Jazoub Al-Dhafiri, Saad Al-Mutairi, Muhammad Hazazi, Hamza Youssef, Hussein Al-Taha, Thamer Al-Dhafiri, Muhammad Al-Darwish, Nawaf Al-Janahi, Hamad Al-Yusr, Badr Al-Bishi, Faris Youssef, Nawaf Al-Bishri, Muhammad Al-Issa.

The national team is scheduled to open its training Friday evening with a session on the reserve stadium in King Abdullah Sports City.

It is worth noting that this camp is the third, within a long-term plan with exploratory gatherings, followed by several preparatory camps, during preparation for the Asian U-17 Cup in 2023.