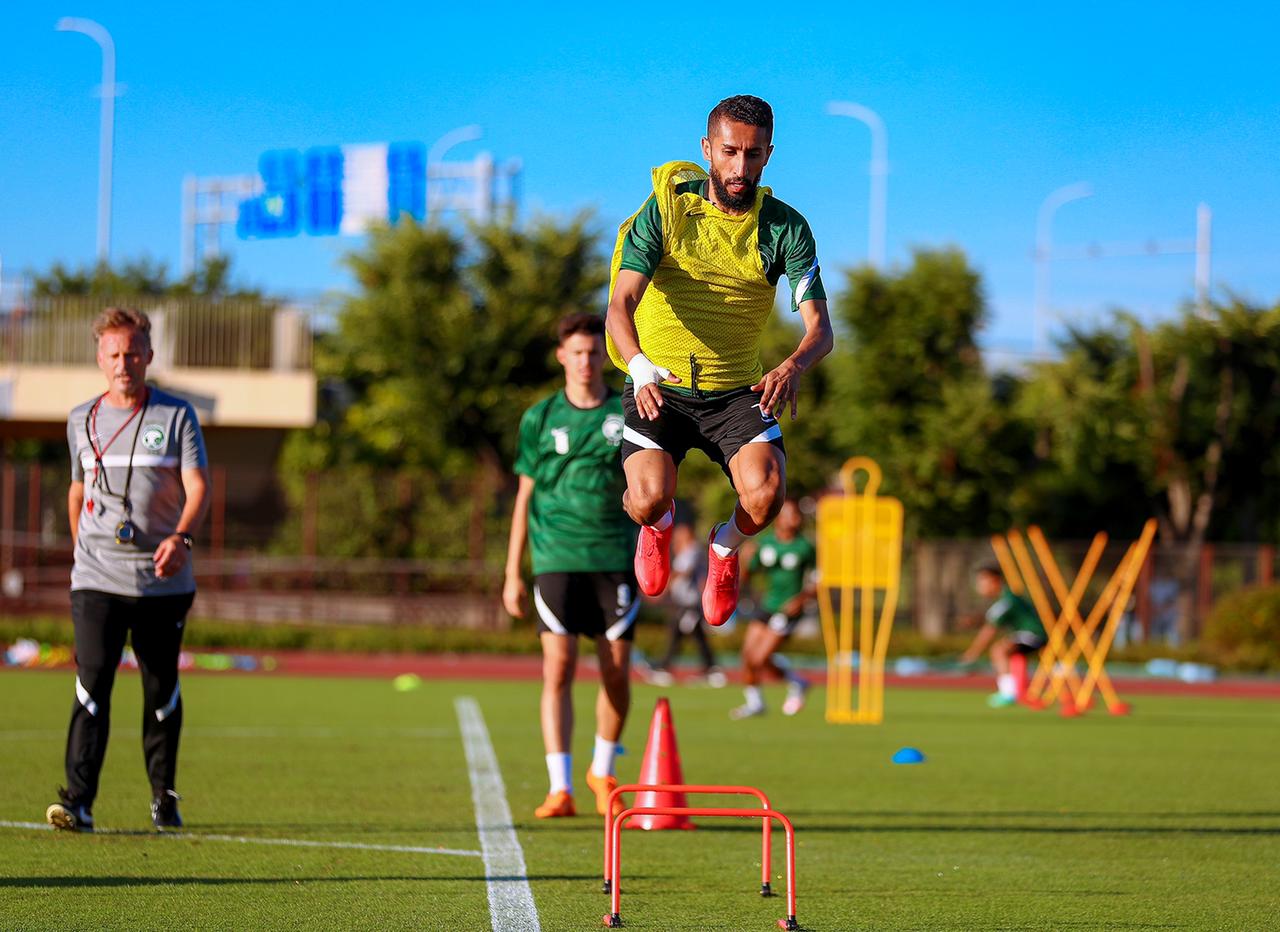 NT U23 opens its training in Tokyo in preparation for the start of the Olympics
2021-07-17
17:27:42
The NT U-23 opened today, Saturday, its training in the Japanese capital, Tokyo, as part of its preparations to participate in the Olympic Games (Tokyo 2020).

This evening, Al-Akhdar players conducted their training session at Kozoku Stadium, under the supervision of coach Saad Al-Shehri and the assistant technical staff, during which they applied the possession of the ball, followed by their stretching exercises.

It is noteworthy that the delegation of the national team arrived in Japan yesterday evening, Friday, in preparation for the start of the football competitions in the Tokyo Olympics, during which it will come in the "fourth" group along with the teams of Ivory Coast, Germany and Brazil, where Al-Akhdar will open its campaign against the Ivory Coast on July 22 Then he meets Germany on the 25th of the same month, before he meets Brazil on the 28th of July.