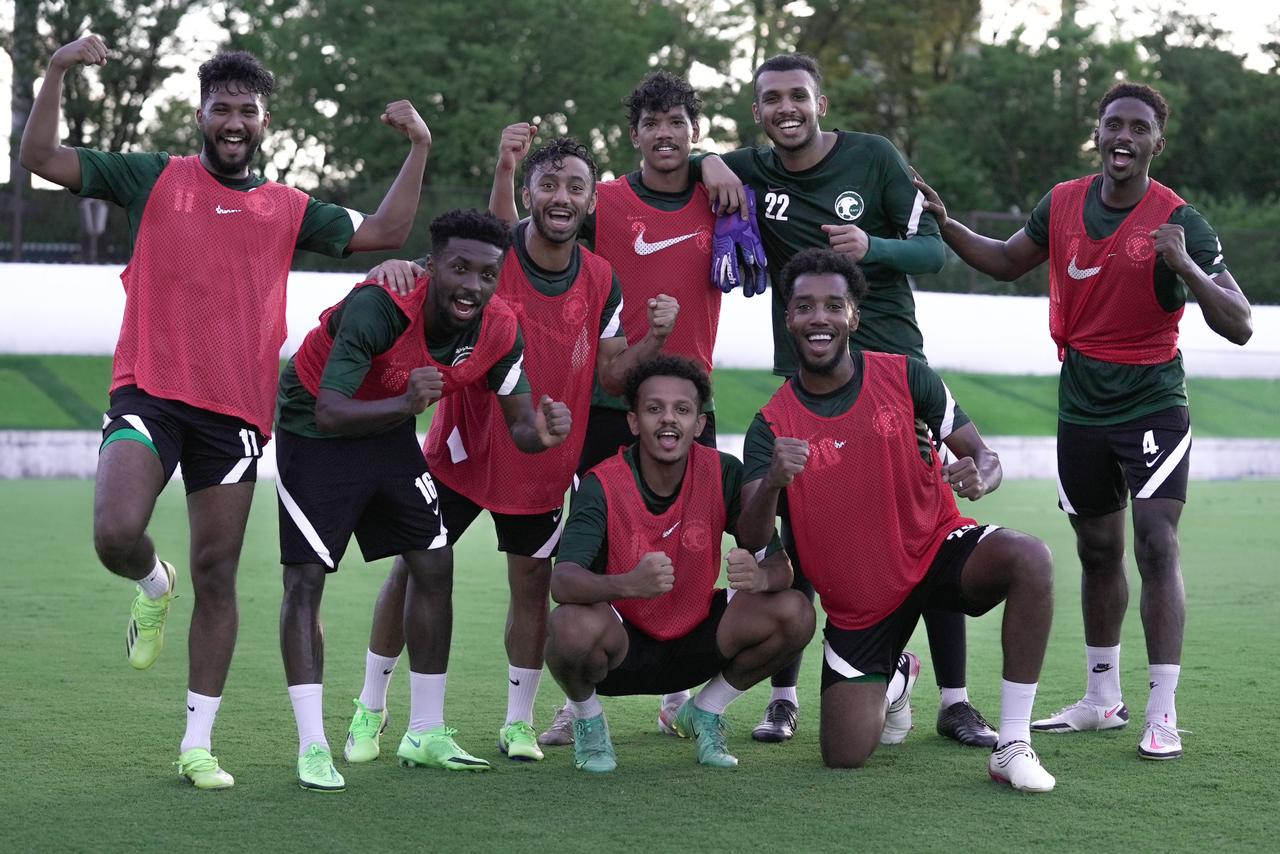 NT U23 continues its preparations in Tokyo before the start of the Olympic Games
2021-07-18
23:07:43
The NT U-23 continued its training today, Sunday, in the Japanese capital, Tokyo, as part of its preparations to participate in the Olympic Games (Tokyo 2020).

Al-Akhdar players conducted their training session this evening at Hodojaya Stadium, under the supervision of coach Saad Al-Shehri and the assistant technical staff, during which they applied a physical exercise with the aim of strength, followed by a defensive tactical exercise in defense against crosses, to conclude the training session with a mini-maneuver to implement the tactical goal.

It is noteworthy that the NT U-23 is in the "fourth" group in the football competitions in the Tokyo Olympics, along with the teams of Ivory Coast, Germany and Brazil, where Al-Akhdar will open its campaign against Ivory Coast on July 22, and then meet Germany on July 25 From the same month, before meeting Brazil on July 28.