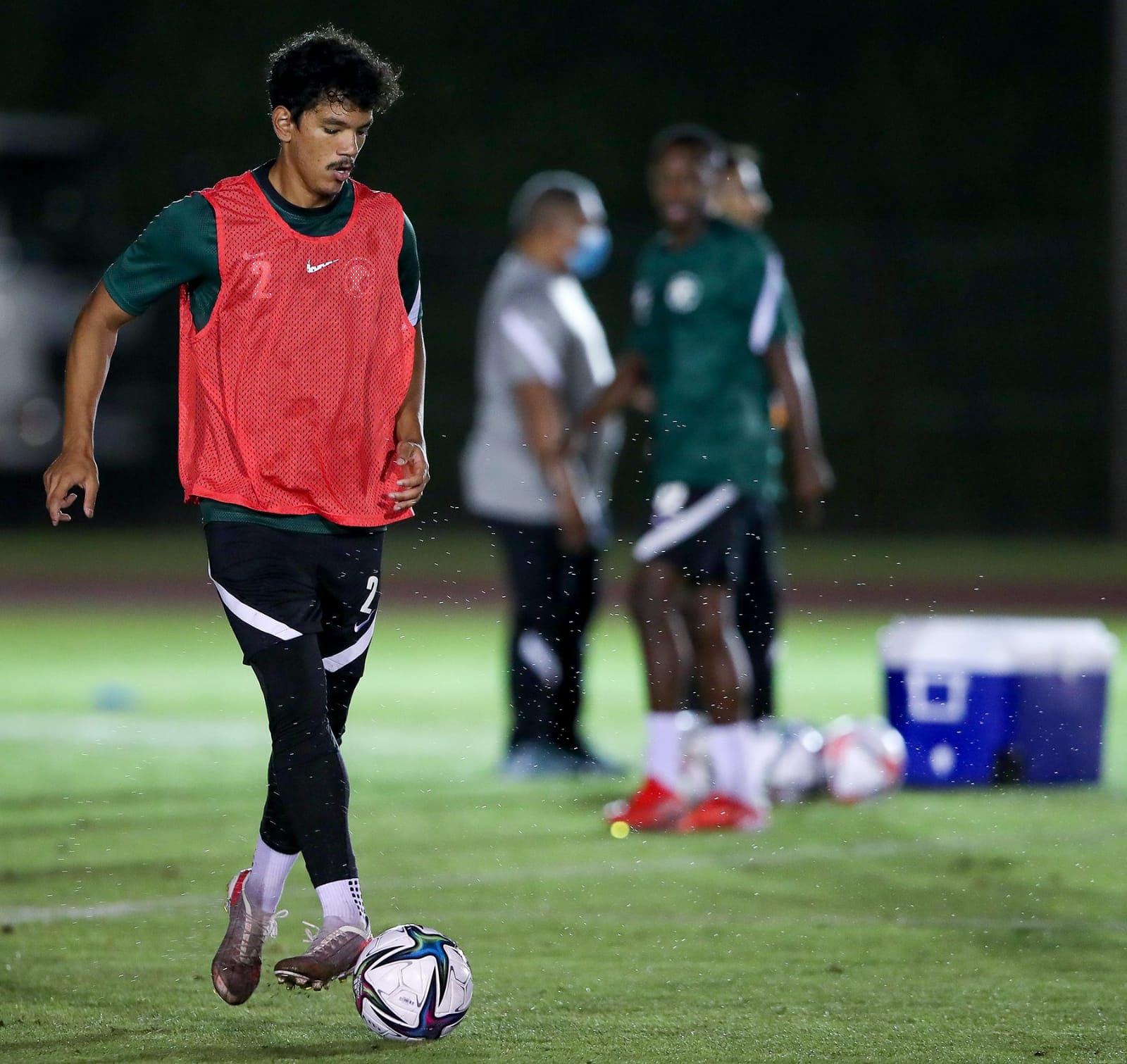 NT U23 continues its preparations, and FIFA holds a meeting with the team's mission
2021-07-19
23:03:59
The NT U-23 continued its training today, Monday, in the Japanese capital, Tokyo, as part of its preparations to participate in the Olympic Games (Tokyo 2020).

This evening, Al-Akhdar players conducted their training session at Kozoku Stadium, under the supervision of coach Saad Al-Shehri and the assistant technical staff, during which they applied a defensive tactical exercise on high pressure, followed by working on fixed balls in the defensive state.

On the other hand, the International Football Federation (FIFA), represented by the Organizing Committee for Football Competition within the Olympic Games, held a welcome meeting for the delegation of the national under-23 team, at their residence in Yokohama Intercontinental Hotel.

During the meeting, instructions related to the tournament were explained, as well as updates in the football law, and issues of integrity in matches.

This was followed by a small meeting with the administrative and medical staff of the national team, during which a number of logistical, organizational, marketing, media and medical issues were discussed.

It is noteworthy that the national under-23 team is in the "fourth" group in the football competitions in the Tokyo Olympics, along with the Ivory Coast, Germany, and Brazil teams. From the same month, before meeting Brazil on July 28.