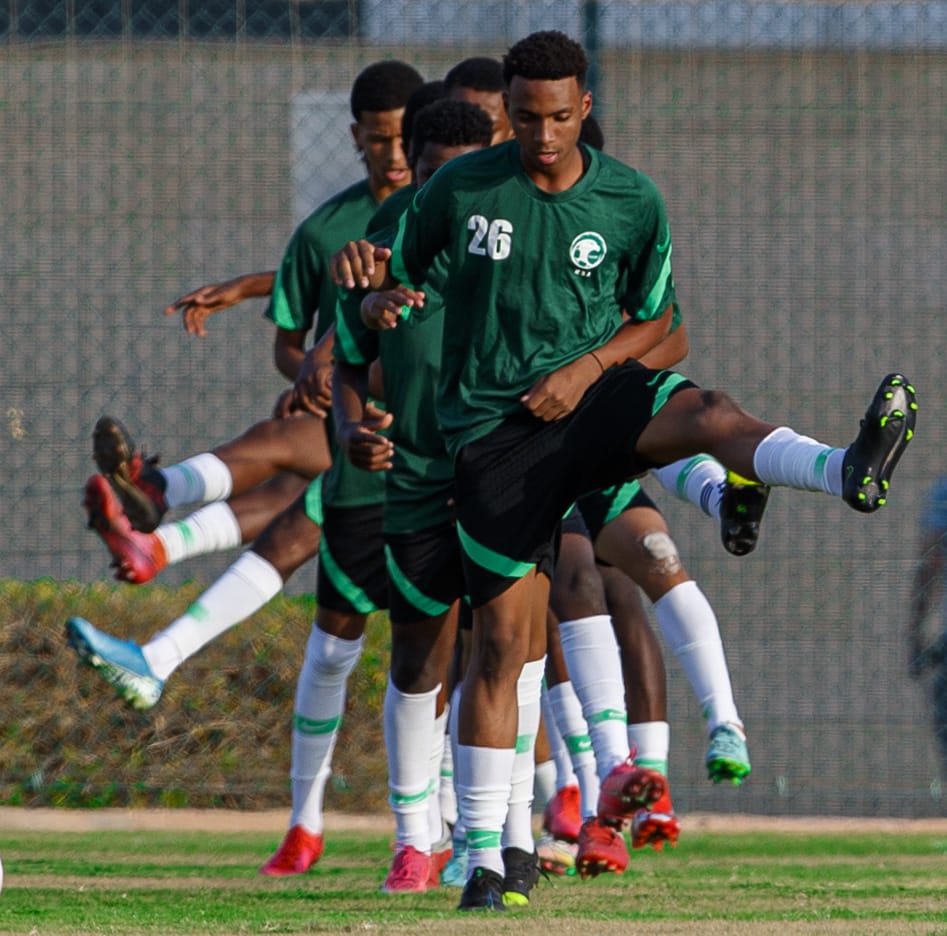 The NTU-17 launches its training in Riyadh camp in preparation for Asia Cup
2021-08-20
19:59:08
The under-17 national team launched today, Friday, its training within its preparatory camp in Riyadh, which will run until the ninth of next September, as part of the fourth phase of the long-term preparation plan for the U-17 Asia Cup 2023.

The coach, Abdel Wahab Al-Harbi, summoned (24) players, their names as follows: Muhammad Al-Mahmoud, Mahmoud Al-Bariah, Hassan Al-Menhali, Yassin Al Jaber, Hamad Al-Yusr, Riyad Yami, Fahd Fallata, Abdulsalam Barnawi, Ziyad Ayyash, Saad Al-Mutairi, Abdullah Al-Bishi, Farha Al-Shamrani, Rakan Asiri, Nawaf Al-Jadaani, Jazoub Al-Dhafiri, Muhammad Hazazi, Hussein Al-Taha, Thamer Al-Dhafiri, Nawaf Al-Janahi, Badr Al-Bishi, Nawaf Al-Bishri, Muhammad Al-Issa, Faris Youssef, Muhammad Al-Mawlid.

On the field, the U-17 national team players performed their training session this evening on the reserve stadium of Prince Faisal bin Fahd Stadium, under the supervision of the coach Abdel wahab Al-Harbi and the assistant technical staff.

The training started with applying receiving and passing balls, then possession of the ball, followed by a tactical training with the aim of moving from defense to attack.

It is worth noting that this camp is the fourth in a long-term preparation plan that began with exploratory gatherings, followed by preparatory camps, in preparation for the U-17 AFC Cup 2023.