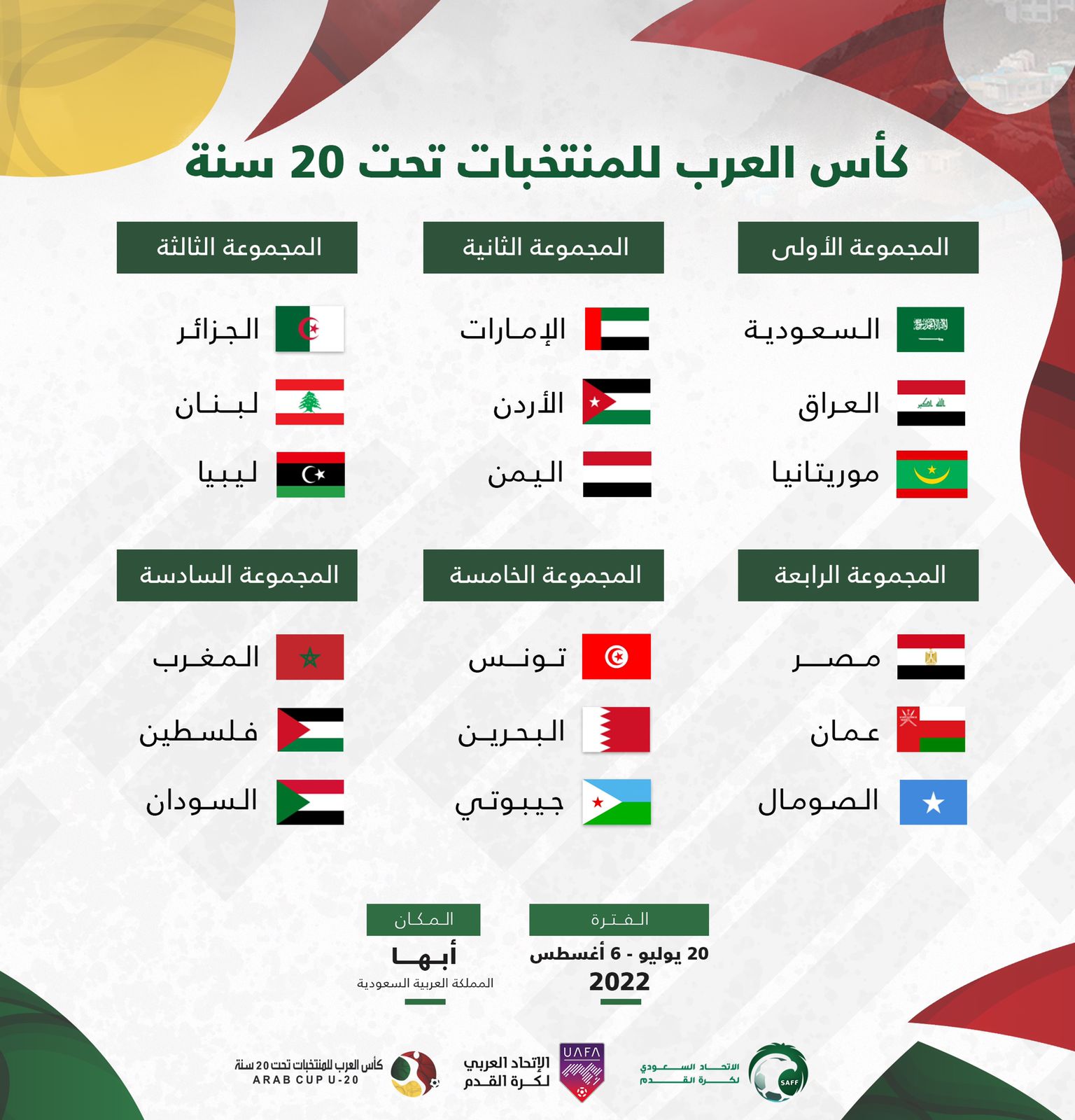 The under-20 Arab Cup draw puts the national team in the same group with Iraq and Mauritania
2022-06-26
15:30:44
Today, Sunday, the under-20 Arab Cup draw ceremony was held, as it will be hosted by Saudi Arabia, with the participation of 18 teams, from July 20 to August 6.

The draw, which was held today in the sports halls in Dammam, put the national team, at the top of the first group, along with Iraq and Mauritania, while the second group included UAE, Jordan and Yemen.

The third group included Algeria, Lebanon and Libya, while the fourth group included Egypt, Oman and Somalia, while Tunisia, Bahrain and Djibouti came in the fifth group, while the sixth included Morocco, Palestine and Somalia.